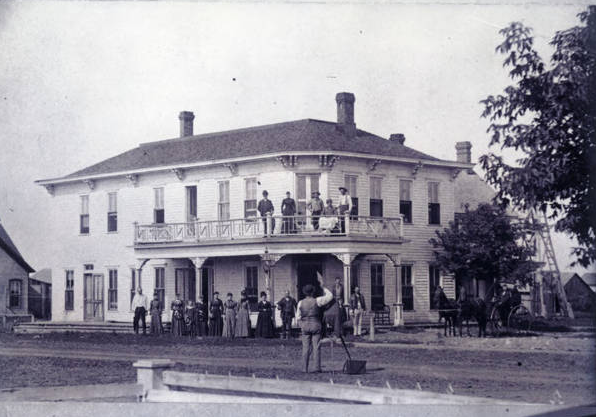 This week, we have a 5″ x 3 1/" black and white photograph featuring the Arlington Hotel in Rising City, Nebraska. This hotel stood at the northwest corner of Main Street, north of the railroad tracks. It was razed in 1918. The Morgan Garage was built in its place.
This week's image is published and owned by Rising City Community Library. Images in this collection include photographs of businesses on Main Street, the depot, church , post office, and portraits of the Rising family.
Check out this collection and more on the Nebraska Memories archive.
The Nebraska Memories archive is brought to you by the Nebraska Library Commission. If your institution is interested in participating in Nebraska Memories, see http://nlc.nebraska.gov/nebraskamemories/participation.aspx for more information.