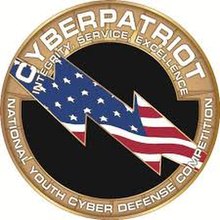 Cybersecurity is one of the top growing tech careers in the nation. The Air Force Association started their CyberPatriot's National Youth Cyber Defense Competition to help middle and high school students explore cybersecurity careers by taking on the role of a cybersecurity systems administrator, working to prevent and address cyber threats to a small business. CyberPatriots is now the world's largest cybersecurity competition!
Eligibility: The competition is open to all schools and approved youth organizations, including Boys & Girl Scout troops, STEM groups, libraries, and homeschool groups. School and public libraries are encouraged to apply!
Learn more about the competition structure, team member requirements, costs, and tech requirements on the CyberPatriot website.
Registration is due by October 3, 2023 so start planning now!
While you're on the site, check out the Air Force's other cybersecurity resources for senior citizens:
CyberGenerations: This pre-packaged program is designed to introduce senior citizens to cybersecurity basics, password management, common internet threats, scams and fraud, and social media safety. CyberGenerations offers a Self-Paced Guide, and Workshop Resources to help facilitate virtual or in-person workshops.
Tech Caregiver: This training course with resources and guides certifies trainers to assist senior citizens to safely operate online. This is a good course to get comfortable facilitating CyberGenerations workshops in your community.