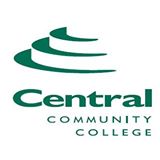 Library and Information Services (LIS) class registration at Central Community College for Fall 2023: August 21, 2023 – December 15, 2023. Enrollment for the fall semester opens on Monday, April 10, 2023.
Classes include:
LIBR 1010 Foundations of Library and Information Services
Marty Magee, Instructor
This course, the recommended first in the Library and Information Services curriculum, provides introductory information in multiple areas.
Library history and organizations&lt
Foundation Principles/Code of Ethics&lt
Information databases and Internet usage&lt
LIBR 2250 Leadership and Management in Library and Information Agencies
Michael Straatmann, Instructor
This course includes the theories, concepts and activities integral to leading and managing 21st Century libraries and information agencies.
Leadership principles
Management strategies
Policies and procedures
LIBR 2940 Library and Information Services Capstone Practicum
Patty Birch, Instructor
This capstone course is the last course in the Library and Information Services program. Students will complete 40 hours of service learning in a host library. The course also includes a review of the principal pieces of learning from the LIS program.
Prerequisites: LIBR 1010, 2100, 2150, 2210, & 2250
New changes…Beginning Fall 2023, the LIBR 2210 Cataloging & Classification course has been
merged with the LIBR 2150 Managing Collections in Libraries & Information Agencies class. The new combined class is LIBR 2210 Develop and Organize Collections to be offered in Spring 2024. And the Library & Information Services Certificate has been reduced from 18 credit hours to a 15-credit hour program.
For more information on the Library and Information Services program, see: www.cccneb.edu/lis/
For information concerning Admissions or Registration, contact: Dee Johnson, djohnson@cccneb.edu, 402-562-1418 or Toll Free at 877-222-0780.