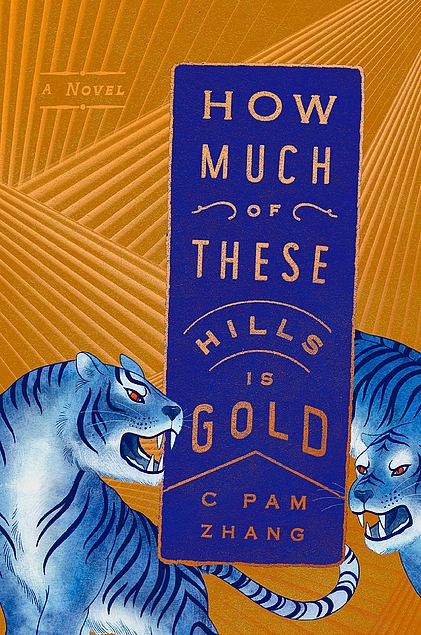 Gold. Coal. Fire. Water.
C Pam Zhang's debut, highly acclaimed novel is set in the years following the '49 Gold Rush. We are introduced to our small cast of characters — a Chinese family — as they choke on grief and coal dust: Ma is gone. Ba is gone, too; gone with her even before he dies in the coal-town shack, starved from life by alcohol and rage. Left behind is his twelve year old daughter, Lucy — our protagonist — and eleven year old Sam.
It is difficult to explain how wonderful this book is without spoiling its intricacies. Through lyrical prose that vacillates between golden and gritty, each carefully chosen word rich-full of marrow, sharp and hard as bones, we follow Lucy and Sam as they try to find footing in a world that does not want them. They are each their parents' children: Lucy, so much like their mother, even with their father's eyes, and Sam, so much like their father, even with their mother's beauty. And, like their parents, they love each other. They hate each other, too. Lucy and Sam were born to this land, but they are treated as though they are strangers and unwelcome guests. The tension of being considered outsider, pushed to the margins of the already liminal territory of the West, is a reverberation that hums behind every page.
I started with the audiobook, first, and it was a challenge: Zhang's writing is quick, succinct, dreamlike. Her brilliant prose flows through the story like a stream, varying from trickles to floods, and the shifts from scene to scene were dizzying. I borrowed the eBook from the public library and followed along with the narration. After I had read a few chapters in text, I got a sense of the book's construction and was able to continue solely in audio. Catherine Ho's voice is dynamic, fluid, haunting; she seems to savor every word, turns them over in her mouth, transforms them. I wasn't expecting the narrator swap in the middle, but Joel de la Fuente was equally superb: his voice made the soliloquy of history shine, as his character turns the story on its head.
How Much of These Hills is Gold reads like a tale illustrated best by a campfire's light. An oral history of winking secrets: what is inherited, what is not, what is stolen, what is owed, and what home means. It reads like the best kind of fairy-tale: grim, memorable, familiar, foreign, full of violence and injustice but never entirely devoid of hope.
Zhang, C. P. (2020). How much of these hills is gold. Riverhead Books.