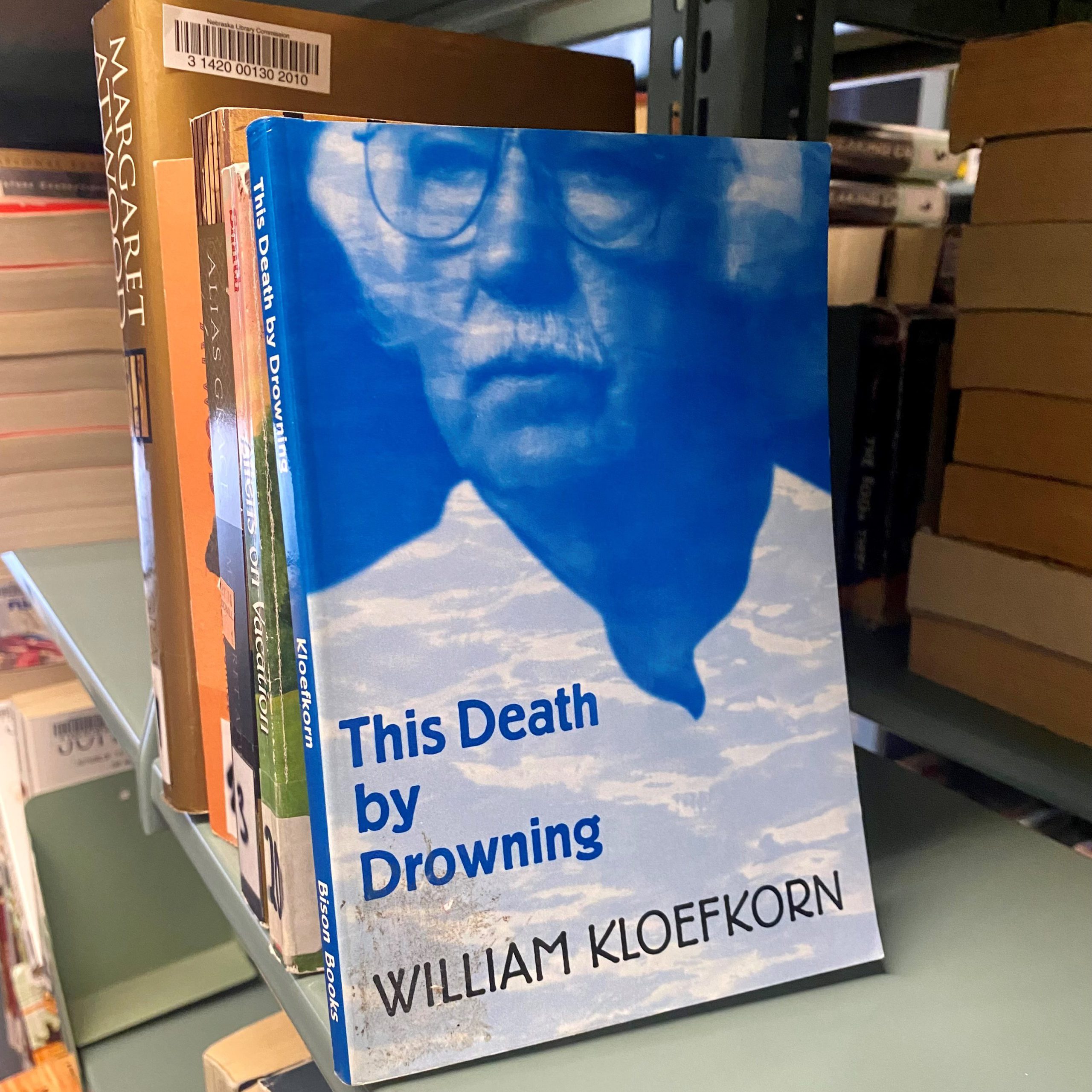 "This Death by Drowning" by Nebraska author William Kloefkorn has been recorded by our Talking Book and Braille Service!
"Is there any human corner left to illuminate? To surprise? Absolutely, as these wondrous recollections by poet Kloefkorn prove. This slim volume is filled with provocative perceptions garnered from daily life. . . . After the last line, readers will turn back to page one and start again, slowly."

Publisher's Weekly
"This Death by Drowning" serves as Kloefkorn's personal memoir. It is an artfully assembled collection of reminiscences having to do with water and is listed on the 150 Greatest Nebraska Books list — a list that represent the best literature produced from Nebraska during the past 150 years.
TBBS borrowers can request "This Death by Drowning," DBC02002, or download it from the National Library Service BARD (Braille and Audio Reading Download) website. If you have high-speed internet access, you can download books to your smartphone or tablet, or onto a flash drive for use with your player. You may also contact your reader's advisor to have the book mailed to you on cartridge.