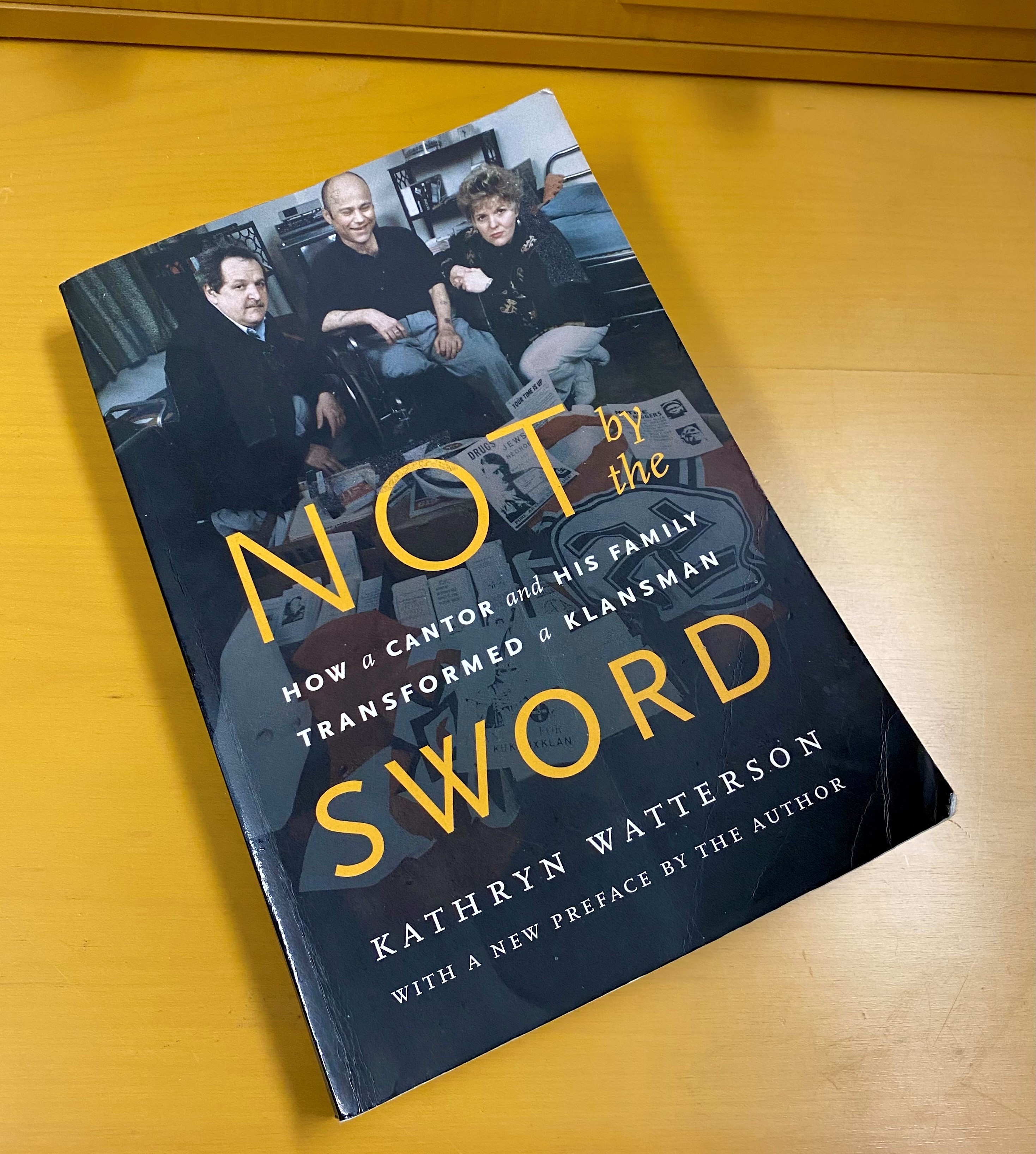 "Not by the Sword: How a Cantor and His Family Transformed a Klansman" by Kathryn Watterson is now available on cartridge and for download on BARD!
"Watterson has written one of the most powerful, painful, yet healing stories about our most explosive issue: race. Her book [Not by the Sword] is not only literally true but also symbolically true for us as people — if we acknowledge and transform who and what we are."

Cornel West, author of "Race Matters"
Grand Dragon of the White Knights of the Ku Klux Klan of Nebraska, Larry Trapp was a wheelchair-bound amputee who led a campaign of fear against Jews and other minorities from his cramped apartment in Lincoln. After receiving death threats from Larry, Cantor Michael Weisser and his wife Julie extended friendship to him and later offered to take him into their home. Larry renounced all ties to the Klan, began working with youth groups to educate them about the danger of racist ideology, and, before dying from kidney disease, even converted to Judaism.
TBBS borrowers can request "Not by the Sword," DBC01995, or download it from the National Library Service BARD (Braille and Audio Reading Download) website. If you have high-speed internet access, you can download books to your smartphone or tablet, or onto a flash drive for use with your player. You may also contact your reader's advisor to have the book mailed to you on cartridge.