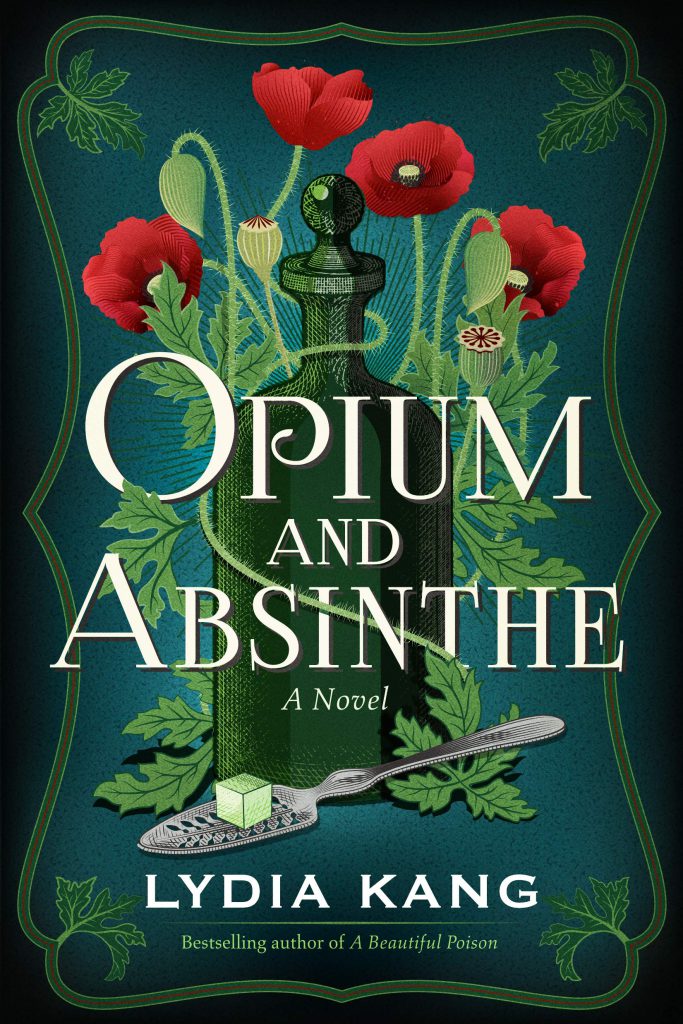 It seemed good timing to read Lydia Kang's Opium and Absinthe soon before Halloween. The vampire connection was enticing. The historical novel takes place in New York City in 1899, the year that Bram Stoker's Dracula was published. Lucy Pembroke is found dead in an alleyway by puncture wound and drained of blood on the eve of her marriage ceremony. Mathilda (Tillie) Pembroke is Lucy's younger sister. Tillie is determined to find the murderer. An overprotective mother and a controlling grandmother hamper her efforts. Tillie must go to imaginative and extreme lengths to escape the confines of her home to seek answers to her many questions about the murder.
Tillie's challenges include an opium and morphine addiction that came about following a horse-riding accident. Intended to provide pain relief, addiction followed and continued. Opium and Absinthe places drug addiction as a central theme. Heroin is also notable, introduced by Bayer as a cough remedy. At the time, all were legal and commonly prescribed.
An intriguing mix of characters emerge including New York's rich and privileged and the working class poor. The Pembroke family is among the city's elite. The mystery unfolds at a steady pace and, at least for me, comes to a surprising end.
The book is included among CrimeReads Best Historical Fiction of 2020.
Described as among the great virtuosos of the crime genre, Lydia Kang is an author and an internal medicine physician. Her writings include historical mysteries, popular history, young adult sci fi, essays and poetry. Kang's most recent book, Patient Zero: A Curious History of the World's Worst Diseases, co-authored with Nate Pedersen, is a 2022 Nebraska Book Award winner for nonfiction – popular history. Kang's The November Girl won the Nebraska Book Award for Young Adult Fiction in 2018.
Kang, Lydia. Opium and Absinthe: A Novel. Seattle: Lake Union Publishing. 2020