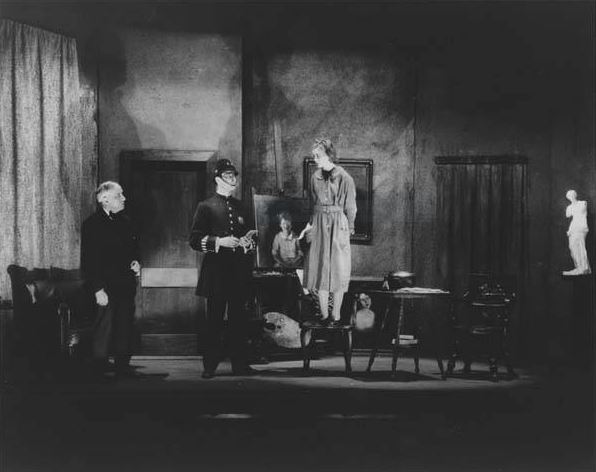 This week, we have an 8″ x 10″ black and white photograph of Henry Fonda and thirteen-year-old Dorothy McGuire in the Omaha Community Playhouse's production of J. M. Barrie's "A Kiss for Cinderella". Henry Fonda debuted on the Omaha Community Playhouse stage in 1925. He returned to Omaha in 1930, specifically to appear in "A Kiss for Cinderella" for which he also designed all of the sets. The production ran from April 28 through May 3, 1930.
This week's image is published and owned by the Omaha Community Playhouse. The Omaha Community Playhouse collection includes digitized images of the Playhouse and some of its performances.
Check it out on the Nebraska Memories archive.
Nebraska Memories is a cooperative project to digitize Nebraska-related historical and cultural heritage materials and make them available to researchers of all ages via the Internet. The Nebraska Memories archive is brought to you by the Nebraska Library Commission. If your institution is interested in participating in Nebraska Memories, see http://nlc.nebraska.gov/nebraskamemories/participation.aspx for more information.