Shards of Earth, by Adrian Tchaikovsky, is science fiction, by a British science fiction and fantasy master. The characters are engaging, human, (and intriguing when not human.) The idea of an alien which is moon sized that can travel faster than light, each a single being, called the Architects, is remarkable. That it's an absolute killing machine pointed at all inhabited worlds pulls the fractured colonies of Earth and all the known aliens into war against it. The story is not about the war as much as about the final secret weapon that made victory possible. And what happens to that weapon after the war. This only makes sense in that the weapons that win the war are called Intermediaries (Ints), and are humans, medically and chemically modified to be able to mentally contact the Architects. Idris Telemmier is one of the few remaining original class of Intermediaries. He is a war hero. Due to his modifications, he hasn't aged since the end of the war fifty years ago. Intermediaries can contact Architects, and they can pilot deep space craft through unspace, without having to sleep during the process.

Unspace, unlike some forms of faster than light travel, must be experienced by most sentient beings asleep. If they are awake, they are immediately isolated from other travelers on the ship in unspace. Not only of being alone, but also of being alone with a hostile, unspeakable being that they can't see, only sense. Most ships travel old routes mechanically, with the pilot being the first to wake, but Intermediary pilots go through unspace awake. They can plot new paths to objects, making Idris especially valuable to his crew on the Vulture God, a salvage ship.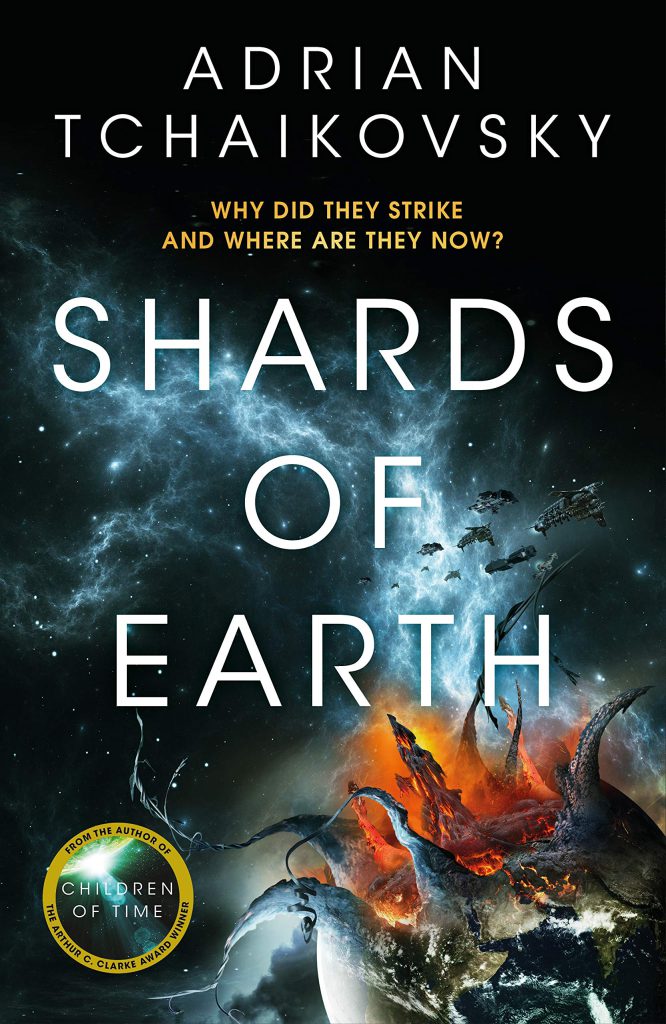 An old war acquaintance of his, Myrmidon Solace, is tasked with contacting Idris on the ship he currently pilots. Solace is from a genetically engineered, and vat grown race of human women warriors who live on their ships, and they are known as the Parthenon. They do not have Intermediaries. Hugh (Council of Human Interests), the governing body of the colonies controls the program, and licenses them. Hugh won't license any to the Parthenon in the post war era.
Making Intermediaries is an uncertain business. Idris, being first generation, is even more unusual, since he hasn't aged, and can't sleep. He's one of two or three surviving from that first generation. He's content to work on the salvage ship. The trouble starts with a shore leave where a rich man decides to confiscate him, since later Ints are licensed and conditioned with a "leash" contract (making them more like property.). That doesn't pertain to Idris. His crew, with Solace, manage to get him off planet, but the job they pick up next only multiplies their troubles—it's a modern salvage that has the distinctive, destructive design of an Architect kill. Except the war ended fifty years ago, with the disappearance of the Architects, and no one has seen one since.
While some reviewers compare the story to Star Wars and Star Trek, there is a lot more here, and a far more patched up universe. The characters are interesting, the main ones are three-dimensional, and the world building is complex, with more than one political system. One of the characters is Oliana (Olli) Timo, a woman who's colony found all human life precious, even a child with stunted arms, part of one leg and no sense of her own body—since the age of thee she had become a remote vehicle specialist. And easily one of the strongest, and most physically powerful characters in the story. Which is why she has a very big problem with Solace, a vat grown perfect human. There are more interesting points like these that made the entire story deeper than many of the "space opera" style stories. There's a colonies' wide "nationalist" movement to put "humans", the original type from Earth, first, and that all other types are traitors. Which also has a violent arm. There's a race no one's seen, but has lost their planets to the Architects, called Locusts, who use planets to create world ships. There's an alien mobster and a human aristocrat, who both want to own Idris. And there's a spy/cop, who is just trying to figure it all out.

With complicated characters, great plotting, and constant action, this is one of the best books I've read lately, and I've just read the sequel, Eyes of the Void. I'm looking forward to Lords of Uncreation, due out in 2023.

Shards of Earth, The Final Architecture: Book One, by Adrian Tchaikovsky, Orbitbooks.net, Hardback, 2022

British Science Fiction Association (BSFA) award winner for best novel, 2022.