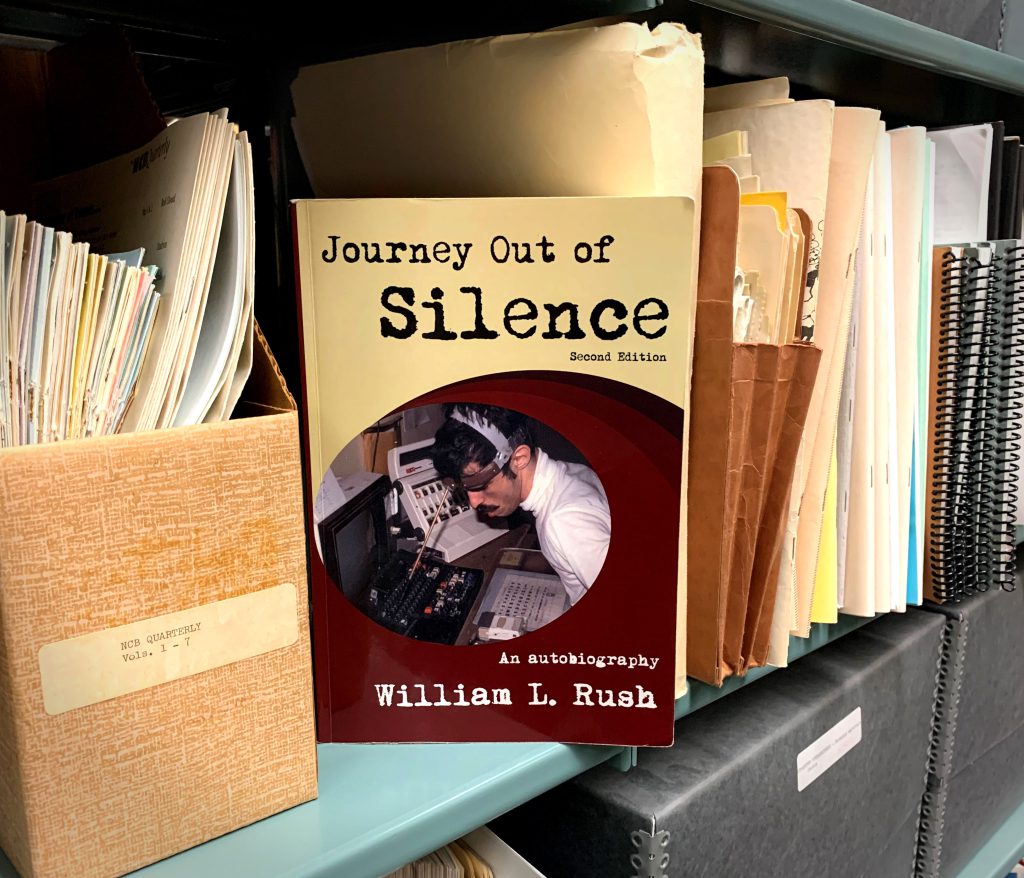 "Journey Out of Silence: An Autobiography" by Nebraska author William L. Rush is now available on cartridge and for download on BARD.!
Bill Rush's exceptional journey continues to encourage and inspire all who aspire to live fully and contribute to society. Bill lived with a significant disability of quadriplegic cerebral palsy. He did not have use of his arms, hands or voice. Society's prejudices proved to be a greater obstacle than his disability in attaining his first life's goal of completing college. William (Bill) L. Rush chronicled his extraordinary life from childhood until graduation from the University of Nebraska -Lincoln in Journey Out of Silence, first published in 1986."

Book Jacket
This humble and uplifting autobiography is a window into the world of people with disabilities. It's narrated by Scott Scholz, who is a past director of Talking Book and Braille Service at the Nebraska Library Commission.
TBBS borrowers can request "Journey Out of Silence: An Autobiography," DBC 01985, or download it from the National Library Service BARD (Braille and Audio Reading Download) website. If you have high-speed internet access, you can download books to your smartphone or tablet, or onto a flash drive for use with your player. You may also contact your reader's advisor to have the book mailed to you on cartridge.