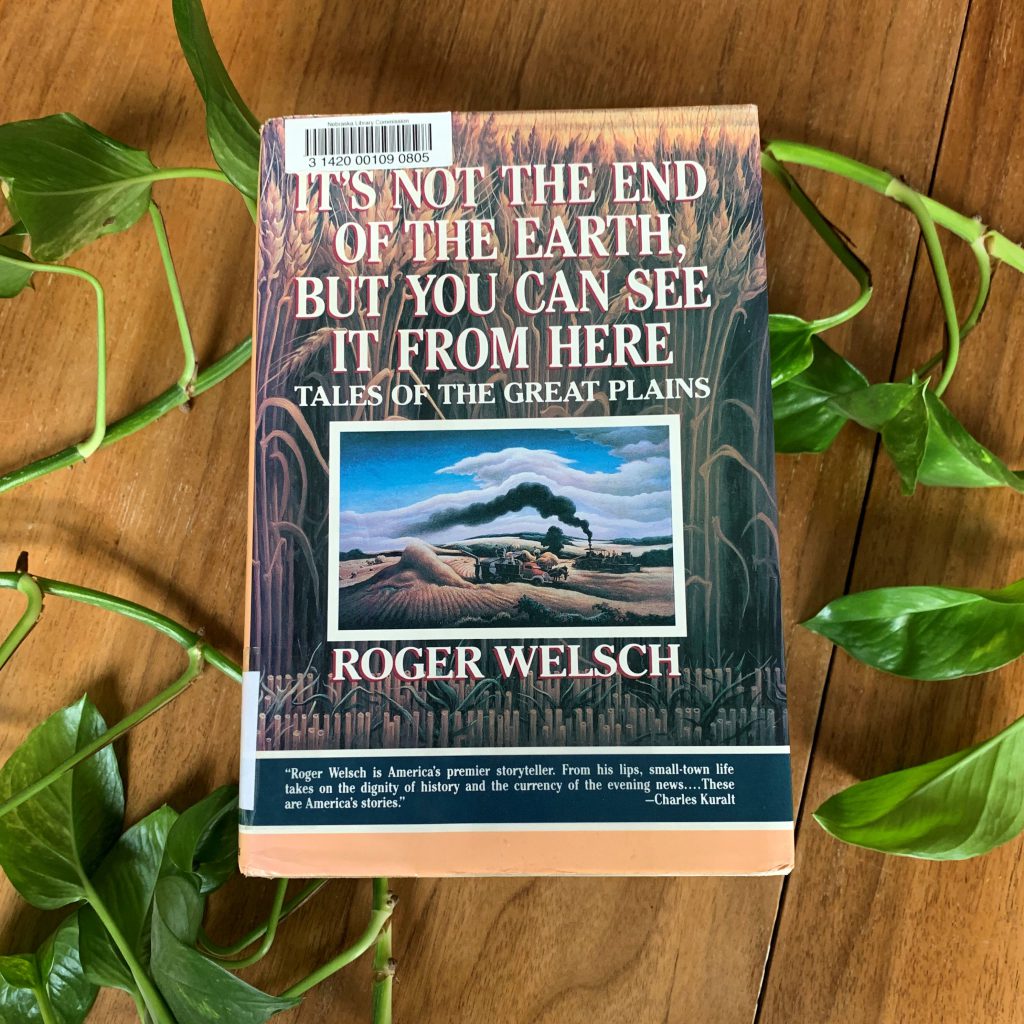 "It's Not the End of the Earth, But You Can See It From Here: Tales of the Great Plains" by Nebraska author Roger Welsch has been recorded by our Talking Book and Braille Service!
"In this rather slight collection of monologues, stories and essays, Welsch–a regular on CBS's Charles Kuralt show, a columnist and collector of Great Plains lore–celebrates small-town America's leisurely pace, human scale and the ordinary man or woman who "moves mankind and shapes destiny."

Publisher's Weekly
The book is a collection of stories which demonstrate that small-town Nebraska life is filled with color and variety, ideas and humor, wit and warmth. Some pieces are short narratives; others are descriptions of characters. The book was previously recorded in the TBBS studios and has been reformatted for national distribution.
TBBS borrowers can request "It's Not the End of the Earth, But You Can See It From Here," DBC 01987, or download it from the National Library Service BARD (Braille and Audio Reading Download) website. Another Welsch title available for download is "Mister, You Got Yourself a Horse: Tales of Old-time Horse Trading," DBC 13621. If you have high-speed internet access, you can download books to your smartphone or tablet, or onto a flash drive for use with your player. You may also contact your reader's advisor to have the book mailed to you on cartridge.