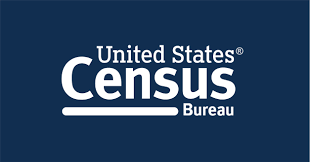 The release of the 1950 Census records is scheduled for April 1, 2022. Whether you are conducting genealogy research or just interested in finding census records about family members, working with historical records from the U.S. Census Bureau is a multi-step process.
A Stroke of Genealogy will walk you through these steps and introduce you to many important resources for accessing and using these records, including the 1950 Census of Population records.
Part 1 and 2 of A Stroke of Genealogy will share background information on the Census Bureau, U.S. National Archives and Records Administration (NARA), the 1950 Census questionnaire, and more, preparing you to access the records from NARA on or after April 1, 2022.
On April 1, 2022, Part 3 of this course will be released and show in detail how to access records from, locate, and view census schedules, enumeration district maps, and descriptions.
Who should take this course?
This course is designed for historians, genealogists, researchers and anyone who is interested in learning how to use census records for genealogical research using the 1950 census data.
To view Modules 1 and 2, click on the following links, then scroll down:
Instructor
Noemi Mendez
Data Dissemination Specialist
U.S. Census Bureau