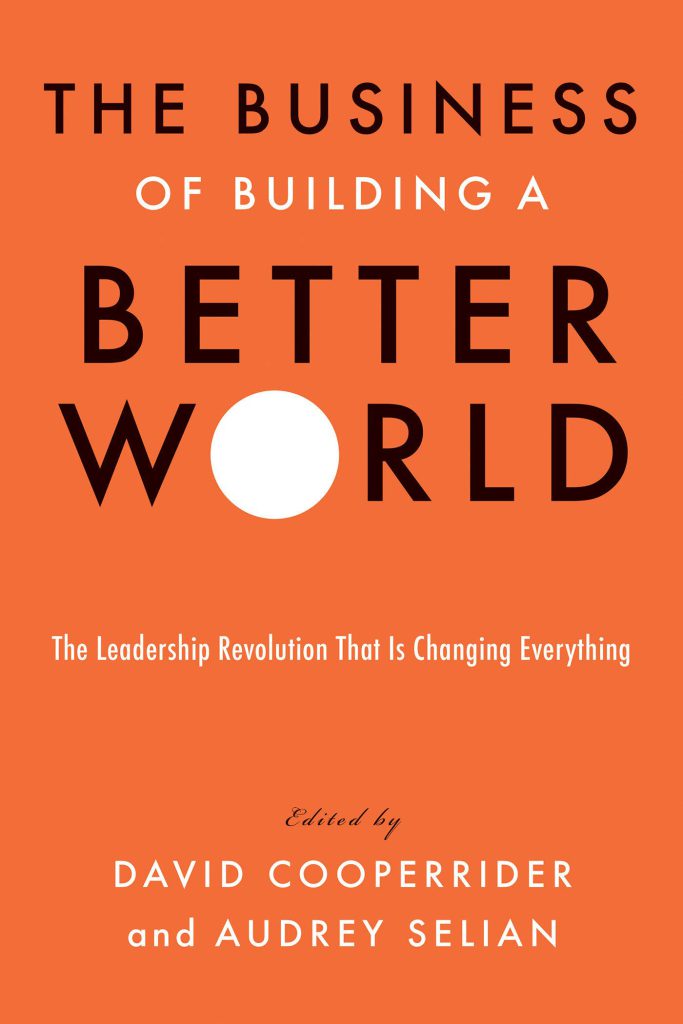 I'll just put it out there: Income inequality disturbs me, and I have a special dislike for businesses that put profits before people. This book does too. The Business of Building a Better World outlines the changes that need to take place for businesses to support humanity, rather than treat people like human capital. To me, this statement seems obvious. People are human and want to know that the work they do everyday means something. Businesses should help solve climate change, gender and racial inequalities, environmental issues, oceans polluted by plastics, and more. Even if social change is not the core mission, businesses shouldn't make the problem worse.
Yet this book is described as "a visionary look at the future of business". As someone who has worked in nonprofits and libraries her whole life, I remain baffled that this concept is new. Luckily, this book isn't the only one talking about how to change the business world for the better. I chose this book for this review because the title does not include "social change", "social justice", "manifesto", or any number of other overwhelming or potentially triggering worlds.
Published recently in November 2021, this book acts as a summary, using stories and articles to show how businesses need to change to support the world. The book focuses on changes to leadership, from management practices to a shift in core values. Yet I read the book for a different reason.
I've been helping libraries build resources related to technology, skill-building, and the future of work. Like many, I realized that both leaders and employees need to change. Employees need to change the way they vet out employers and decide what to do for a living.
Look at the flip side in Compassionate Careers: Making a Living by Making a Difference, by Jeffrey W. Pryor. Part of the incentive for businesses to change is for employees to demand change and communicate the desire for work that makes the world better. By shifting the way we look at existing and future jobs, we can all make a difference.
We can't have one side of the coin without the other. Leaders and employees need to work together. Neither book should be revolutionary. Nobody should bat an eye because the concepts are so obvious. People deserve to work under leadership that treats them like humans who are part of the wider world. Leaders should only be leaders if they understand what matters to people and how their organization can support the wider world.
Try to say it out loud: I deserve work that matters in the world. We all do. Our collective systems should support work that builds a better world. How did that feel? Could you get the words out? Did the words come naturally, or did your tongue feel thick with disbelief and anguish that future generations could have meaningful work while you did not?
Read The Business of Building a Better World and Compassionate Careers if you want the world to suck less in the future. As libraries continue to support job searches, career exploration, and the search for personal identity, maybe we help turn the tide for the better.