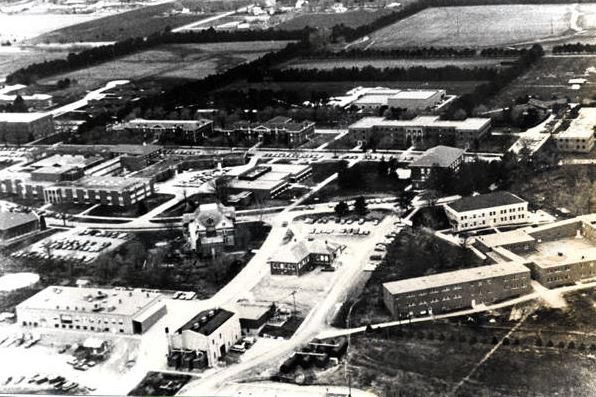 This week, we have a 9.5″ x 6.5″ black and white photograph showing the grounds of the Beatrice State Developmental Center (BSDC).
This image from 1981 is owned and published by the Beatrice State Developmental Center. The BSDC has served Nebraskans with intellectual or developmental disabilities since 1887. This collection includes images of the Center and its previous incarnations as Beatrice State Home and the Nebraska Institute for the Feeble-Minded. The items in this collection span from the 1880s to the 1980s.
See more materials related to Nebraska on the Nebraska Memories archive.
Nebraska Memories is a cooperative project to digitize Nebraska-related historical and cultural heritage materials and make them available to researchers of all ages via the Internet. The Nebraska Memories archive is brought to you by the Nebraska Library Commission. If your institution is interested in participating in Nebraska Memories, see http://nlc.nebraska.gov/nebraskamemories/participation.aspx for more information.