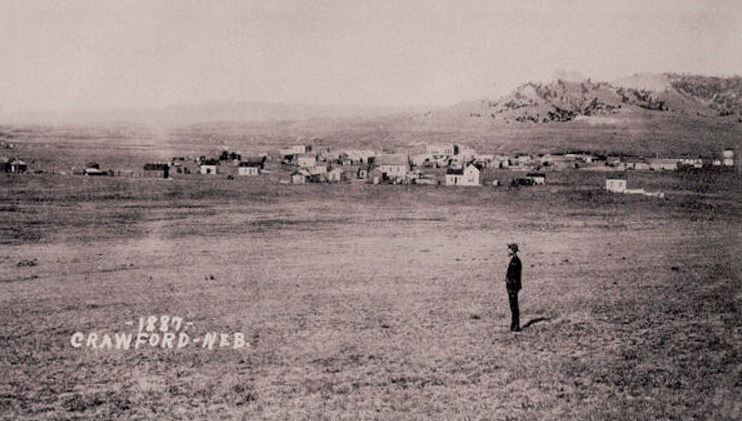 This week, we have a 6″ x 9″ black and white photograph of Crawford, Nebraska in 1887. This image is owned by the Crawford Historical Society and Museum and is published by Crawford Public Library. They worked together to digitize a number of images featuring the Crawford area in the late 1800s and early 1900s. This collection includes resident portraits, local businesses, and souvenir postcards.
Check out the full collection on the Nebraska Memories archive.
Nebraska Memories is a cooperative project to digitize Nebraska-related historical and cultural heritage materials and make them available to researchers of all ages via the Internet. The Nebraska Memories archive is brought to you by the Nebraska Library Commission. If your institution is interested in participating in Nebraska Memories, see http://nlc.nebraska.gov/nebraskamemories/participation.aspx for more information.