It's another #ThrowbackThursday from Nebraska Memories!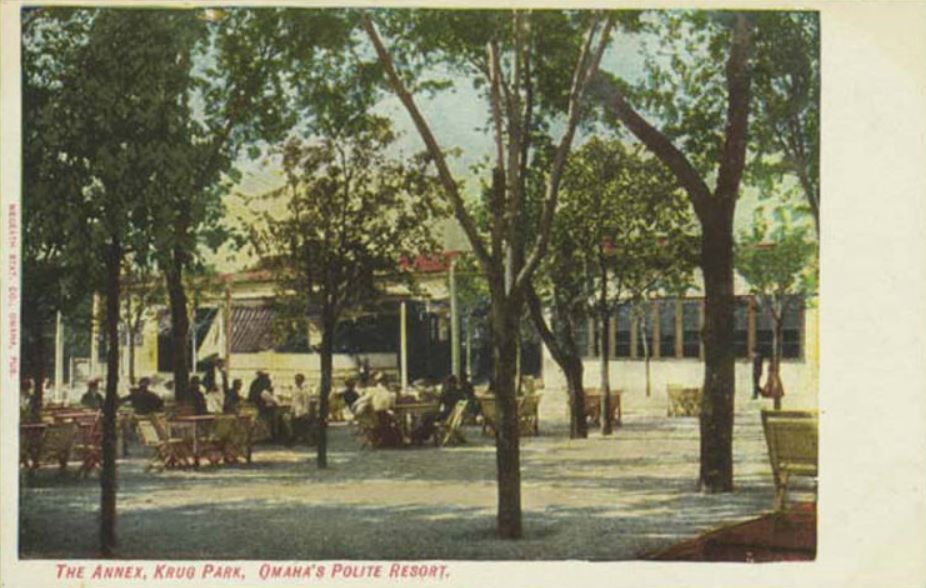 This week, we have a 14 x 9 cm color postcard with a view of the Annex in Krug Park. Located at what is now 52nd and Maple Street, Krug Park began as a beer garden in 1895. Named for beer magnate Fred Krug, it served beer as well as some amusements. It's perhaps most infamous as the site of the United States' worst roller coaster accident. On July 24, 1930, the 'Big Dipper' crashed killing 4 people. Krug Park declined afterwards and was transformed into Gallagher Park.
This image is published and owned by Omaha Public Library. The items featured in this collection include early Omaha-related maps dating from 1825 to 1922, as well as over 1,000 postcards and photographs of the Omaha area.
Check out this collection and many more on the Nebraska Memories archive.
Nebraska Memories is a cooperative project to digitize Nebraska-related historical and cultural heritage materials and make them available to researchers of all ages via the Internet. The Nebraska Memories archive is brought to you by the Nebraska Library Commission. If your institution is interested in participating in Nebraska Memories, see http://nlc.nebraska.gov/nebraskamemories/participation.aspx for more information.