David Wishart covers a vast span of over thirteen thousand years in his book, Great Plains Indians. Many know bits and pieces of this astonishing story. Professor Wishart dispels a number of myths and provides important detail and perspective in his coverage of Indian life on the Great Plains.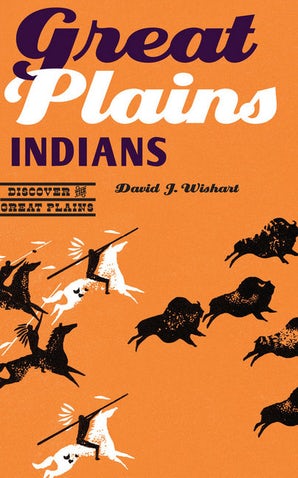 Wishart describes in his Great Plains Indians historical account the elements of geography, climate, perseverance, innovation, culture, and adaptation. The book is organized in four broad chapters: coverage of thirteen thousand years of Plains history, life circumstances of Plains Indians around the early nineteenth century, the period Lewis and Clark explored the Plains region, and the period that began and continued with regional control by the United States.
Significant are the impacts of disease (notably smallpox), food sources, climate, horses, guns, alcohol, and beginning contacts and conflict with people moving into the Great Plains region.
Wishart provides extensive coverage of the nineteenth-century and continuing to the present geographic and cultural dispossession of the Great Plains Indians. Within a hundred year span, the Plains Indians land base was reduced from an area extending from Canada to the Gulf of Mexico to a territory inclusive of a small number of reservations in Oklahoma and other Plains areas.
A slim book, Great Plains Indians is written in a clear, concise style. Professor Wishart's Great Plains expertise, and notably that of Great Plains Indians, provides the reader with a rich and informative historical presentation.
Great Plains Indians is among books in the University of Nebraska Center for Great Plains Studies "Discover the Great Plains" series (Richard Edwards, Series Editor).
David Wishart is a professor of geography at the University of Nebraska-Lincoln. The author of many books, Wishart is the editor of Encyclopedia of the Great Plains (2004).
Wishart, David J. Great Plains Indians. University of Nebraska Press, 2016.