This week's #ThrowbackThursday is going all the way back to 1925!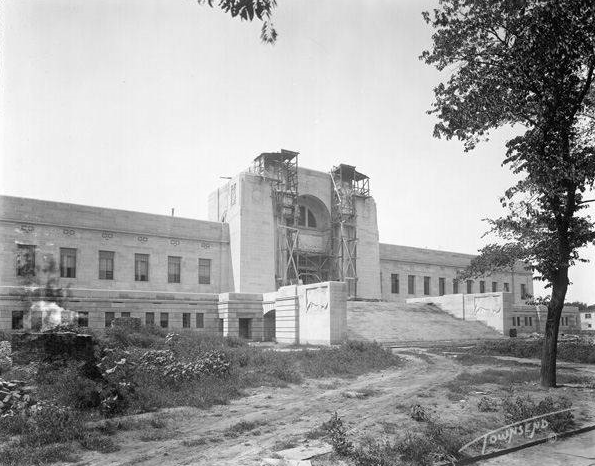 The Nebraska State Capitol building is located at 1445 K Street in Lincoln, Nebraska. Construction started on the third capitol building, designed by Bertram Grosvenor Goodhue, in 1922 and was completed in 1932. The two and three-story extensions shown in this week's #throwback enclose four courtyards.
This 8″ x 10″ glass plate negative was taken by Alva C. Townsend. It is owned and published to Nebraska Memories by Townsend Studio. Townsend Studio has been in continuous operation since its founding in 1888 by Timothy Townsend and his sons, Alva C. and Charles. Alva continued operations until 1945 when he sold the studio. The collection holds a collection of glass plate and acetate negatives of early Lincoln and early residents. Also included in the collection are images of the University of Nebraska and high school sports teams, state governors and Lincoln mayors.
Check out the full collection on the Nebraska Memories archive.
Nebraska Memories is a cooperative project to digitize Nebraska-related historical and cultural heritage materials and make them available to researchers of all ages via the Internet. The Nebraska Memories archive is brought to you by the Nebraska Library Commission. If your institution is interested in participating in Nebraska Memories, see http://nlc.nebraska.gov/nebraskamemories/participation.aspx for more information.