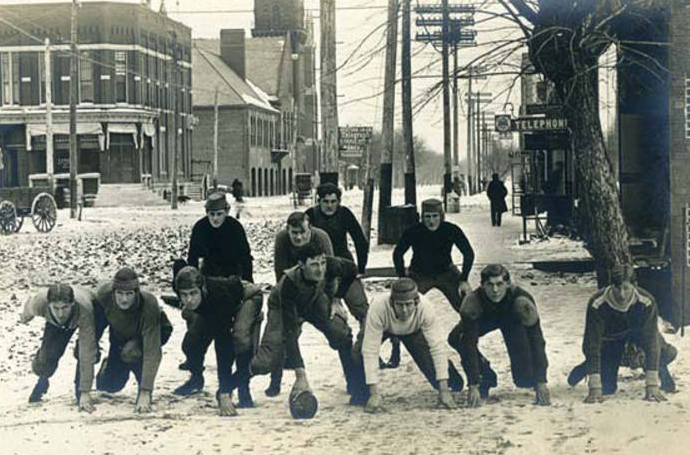 This picture from 1909 shows the Nebraska State Normal School at Kearney posed on Central Avenue in Kearney, Nebraska. Founded in 1905, the school was renamed to Nebraska State Teachers College in 1921 and then renamed again in 1963 to Kearney State College. In 1991, the college joined the Nebraska University system.
This image is published and owned by the University of Nebraska at Kearney. The Calvin T. Library at the University of Nebraska at Kearney worked with the Nebraska Library Commission to digitize and make available on the Web selected photos from its collections. Images in this collection show faculty, students, buildings and activities from the first dozen years of the school's existence.
Check it out on the Nebraska Memories archive!
Nebraska Memories is a cooperative project to digitize Nebraska-related historical and cultural heritage materials and make them available to researchers of all ages via the Internet. Nebraska Memories is brought to you by the Nebraska Library Commission. If your institution is interested in participating in this project, see http://nlc.nebraska.gov/nebraskamemories/participation.aspx for more information.