We're getting into the Christmas spirit with this week's #ThrowbackThursday!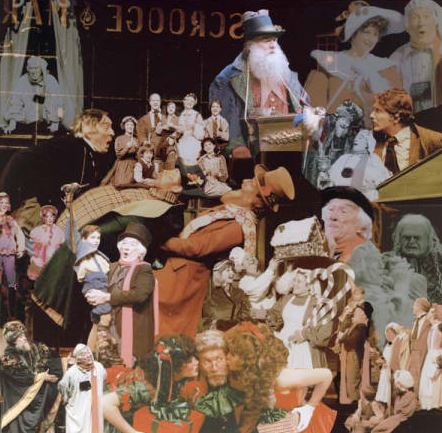 This photographic montage shows images from various performances of Charles Dickens' "A Christmas Carol" at the Omaha Community Playhouse from 1976 to 2005.
The Omaha Community Playhouse put on its first production of "A Christmas Carol" in 1976. It was adapted for the stage by director Charles Jones. For 30 years, the character of Scrooge was played by Dick Boyd. He portrayed the character over 800 times and never missed a performance.
This image is published and owned by the Omaha Community Playhouse. Its digitized collection includes images of the playhouse and its performances. Some actors included in these images are Henry Fonda, Jane Fonda, and Dorothy McGuire.
Check out this collection and many more on the Nebraska Memories archive.
Nebraska Memories is a cooperative project to digitize Nebraska-related historical and cultural heritage materials and make them available to researchers of all ages via the Internet. Nebraska Memories is brought to you by the Nebraska Library Commission. If your institution is interested in participating in this project, see http://nlc.nebraska.gov/nebraskamemories/participation.aspx for more information.