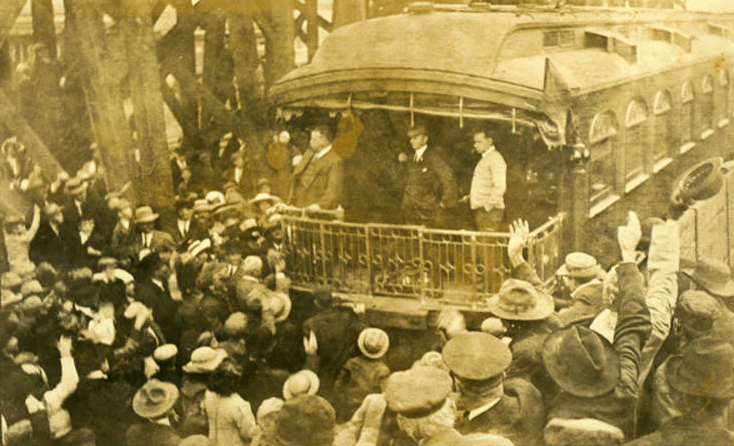 This postcard from 1912 shows a large crowd gathered at the train station in Holdrege, Nebraska. Theodore Roosevelt stands on the platform at the back of the train waving to the people.
This image is owned by the Phelps County Historical Society and published by the Holdrege Area Public Library. In partnership, they digitized a collection of images portraying the history of Phelps County starting in the mid 1880s.
If you are someone who likes history, especially history related to Nebraska, check out the Nebraska Memories archive!
Nebraska Memories is a cooperative project to digitize Nebraska-related historical and cultural heritage materials and make them available to researchers of all ages via the Internet. Nebraska Memories is brought to you by the Nebraska Library Commission. If your institution is interested in participating in this project, see http://nlc.nebraska.gov/nebraskamemories/participation.aspx for more information.