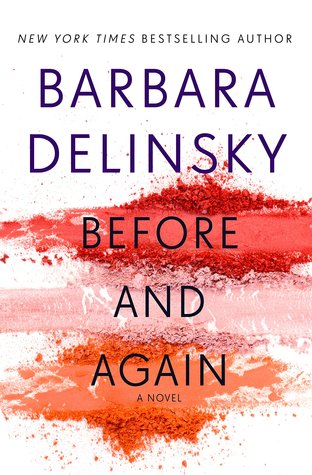 The Wikipedia entry for Barbara Delinsky states that "she is an American writer of romance novels, including 19 New York Times bestsellers." (https://en.wikipedia.org/wiki/Barbara_Delinsky) While every point of this is true it misses the vast number of her books that I would say fall under "stories of intrigue", though not mysteries, as within the first chapter or two you are told what has happened and at times even by whom. What Delinsky does masterfully is get into why the event happened and why the people involved act the way they do, spinning a wonderful web of intrigue throughout.
"Before and Again" follows the story of Maggie Reid as she makes a new life for herself in a small town Vermont after her daughter dies. Almost immediately you find out that a 15 year old boy has been picked up by the FBI for hacking. That someone had been hacking grades at the high school had been no secret in the town but everyone is sent reeling when he's also charged with hacking into some very prominent twitter accounts. Maggie considers the boy's mother a good friend so she can't help but get involved but that means dealing with her own past and helping a lot of others deal with theirs as well.
Barbara Delinsky's books are like curling up with a cup of tea in an oversized comfy chair, even if you happen to be reading on the bus or over your lunch hour in the break room, so easy to get into with beautiful imagery that's not hard to conjure. While "Before and Again" is probably one of my least favorite of Delinsky's books that I've read sometimes, especially in times like these, it's more about how the reading experience makes us feel rather than what we're actually reading.