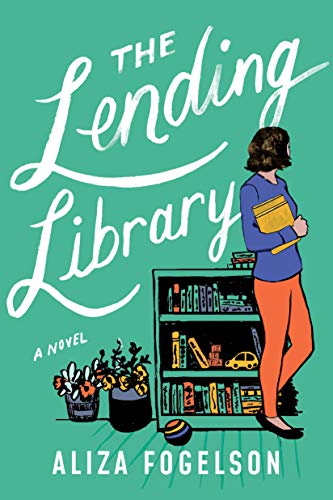 What would you do if your town library closed for renovations, and the nearest library is an hour's drive away? Read The Lending Library, by Aliza Fogelson to find out what one women did in just such a situation…
When the Chatsworth library closes indefinitely, Dodie Fairisle loses her sanctuary. How is a small-town art teacher supposed to cope without the never-ending life advice and enjoyment that books give her? Well, when she's as resourceful and generous as Dodie, she turns her sunroom into her very own little lending library.
At first just a hobby, this lit lovers' haven opens up her world in incredible ways. She knows books are powerful, and soon enough they help her forge friendships between her zany neighbors—and attract an exciting new romance.
But when the chance to adopt an orphaned child brings Dodie's secret dream of motherhood within reach, everything else suddenly seems less important. Finding herself at a crossroads, Dodie must figure out what it means to live a full, happy life. If only there were a book that could tell her what to do…
I read The Lending Library, by Aliza Fogelson, in the Kindle format, and thoroughly enjoyed it. This is a lovely debut novel that teaches us how important libraries are to individuals, families, friends, and communities. Definitely an excellent read!