The Nebraska Publications Clearinghouse receives documents every month from all Nebraska state agencies, including the University of Nebraska Press (UNP). Each month we will be showcasing the UNP books that the Clearinghouse receives. UNP books, as well as all Nebraska state documents, are available for checkout by libraries and librarians, for their patrons, in Nebraska.
Here are the UNP books the Clearinghouse received in March and April 2020:
The Better Angels : Five Women Who Changed Civil War America Robert C. Plumb
Harriet Tubman, Harriet Beecher Stowe, Clara Barton, Julia Ward Howe, and Sarah Josepha Hale came from backgrounds that ranged from abject enslavement to New York City's elite. Surmounting social and political obstacles, they emerged before and during the worst crisis in American history, the Civil War. Their actions became strands in a tapestry of courage, truth, and patriotism that influenced the lives of millions—and illuminated a new way forward for the nation.
In this collective biography, Robert C. Plumb traces these five remarkable women's awakenings to analyze how their experiences shaped their responses to the challenges, disappointments, and joys they encountered on their missions. Here is Tubman, fearless conductor on the Underground Railroad, alongside Stowe, the author who awakened the nation to the evils of slavery. Barton led an effort to provide medical supplies for field hospitals, and Union soldiers sang Howe's "Battle Hymn of the Republic" on the march. And, amid national catastrophe, Hale's campaign to make Thanksgiving a national holiday moved North and South toward reconciliation.
Exodus 'Gbenga Adeoba (Series: African Poetry Book Series)
Winner of the Sillerman First Book Prize for African Poetry, 'Gbenga Adeoba's collection Exodus focuses on forms of migration due to the slave trade, war, natural disasters, and economic opportunities.
              
Using the sea as a source of language and metaphor, Adeoba explores themes of memory, transition, and the intersections between the historic and the imagined. With great tenderness and power his poetry of empathy searches for meaning in sharply constructed images, creating scenes of making and unmaking while he investigates experiences of exile and displacement across time and place.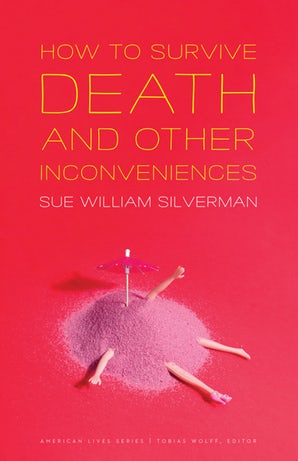 How to Survive Death and Other Inconveniences Sue William Silverman (Series: American Lives)
Many are haunted and obsessed by their own eventual deaths, but perhaps no one as much as Sue William Silverman. This thematically linked collection of essays charts Silverman's attempt to confront her fears of that ultimate unknown. Her dread was fomented in part by a sexual assault, hidden for years, that led to an awareness that death and sex are in some ways inextricable, an everyday reality many women know too well.
              
Through gallows humor, vivid realism, and fantastical speculation, How to Survive Death and Other Inconveniences explores this fear of death and the author's desire to survive it. From cruising New Jersey's industry-blighted landscape in a gold Plymouth to visiting the emergency room for maladies both real and imagined to suffering the stifling strictness of an intractable piano teacher, Silverman guards her memories for the same reason she resurrects archaic words—to use as talismans to ward off the inevitable. Ultimately, Silverman knows there is no way to survive death physically. Still, through language, commemoration, and metaphor, she searches for a sliver of transcendent immortality.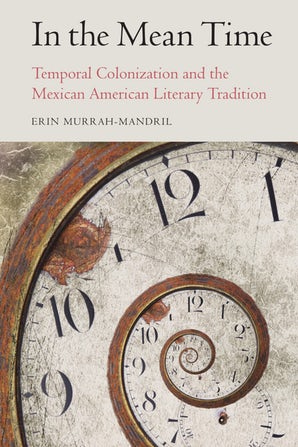 In the Mean Time : Temporal Colonization and the Mexican American Literary Tradition Erin Murrah-Mandril (Series: Postwestern Horizons)
The 1848 Treaty of Guadalupe Hidalgo, which transferred more than a third of Mexico's territory to the United States, deferred full U.S. citizenship for Mexican Americans but promised, "in the mean time," to protect their property and liberty. Erin Murrah-Mandril demonstrates that the U.S. government deployed a colonization of time in the Southwest to insure political and economic underdevelopment in the region and to justify excluding Mexican Americans from narratives of U.S. progress. In In the Mean Time, Murrah-Mandril contends that Mexican American authors challenged modern conceptions of empty, homogenous, linear, and progressive time to contest U.S. colonization.
Taking a cue from Latina/o and borderlands spatial theories, Murrah-Mandril argues that time, like space, is a socially constructed, ideologically charged medium of power in the Southwest. In the Mean Time draws on literature, autobiography, political documents, and historical narratives composed between 1870 and 1940 to examine the way U.S. colonization altered time in the borderlands.
Rather than reinforce the colonial time structure, early Mexican American authors exploited the internal contradictions of Manifest Destiny and U.S. progress to resist domination and situate themselves within the shifting political, economic, and historical present. Read as decolonial narratives, the Mexican American cultural productions examined in this book also offer a new way of understanding Latina/o literary history.
A Kingdom of Water : Adaptation and Survival in the Houma Nation J. Daniel d'Oney (Series: Indians of the Southeast)
A Kingdom of Water is a study of how the United Houma Nation in Louisiana successfully navigated a changing series of political and social landscapes under French, Spanish, British, and American imperial control between 1699 and 2005. After 1699 the Houma assimilated the French into their preexisting social and economic networks and played a vital role in the early history of Louisiana. After 1763 and Gallic retreat, both the British and Spanish laid claim to tribal homelands, and the Houma cleverly played one empire against the other.
In the early 1700s the Houma began a series of adaptive relocations, and just before the Louisiana Purchase in 1803 the nation began their last migration, a journey down Bayou Lafourche. In the early 1800s, as settlers pushed the nation farther down bayous and into the marshes of southeastern Louisiana, the Houma quickly adapted to their new physical environment. After the Civil War and consequent restructuring of class systems, the Houma found themselves caught in a three-tiered system of segregation. Realizing that education was one way to retain lands constantly under assault from trappers and oil companies, the Houma began their first attempt to integrate Terrebonne Parish schools in the early twentieth century, though their situation was not resolved until five decades later. In the early twenty-first century, the tribe is still fighting for federal recognition.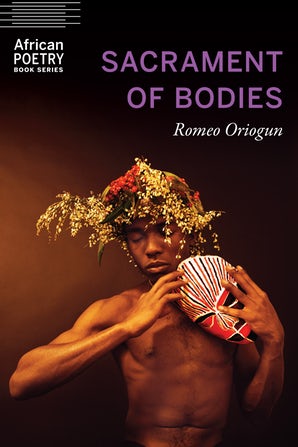 Sacrament of Bodies Romeo Oriogun (Series: African Poetry Book Series)
In this groundbreaking collection of poems, Sacrament of Bodies, Romeo Oriogun fearlessly interrogates how a queer man in Nigeria can heal in a society where everything is designed to prevent such restoration. With honesty, precision, tenderness of detail, and a light touch, Oriogun explores grief and how the body finds survival through migration.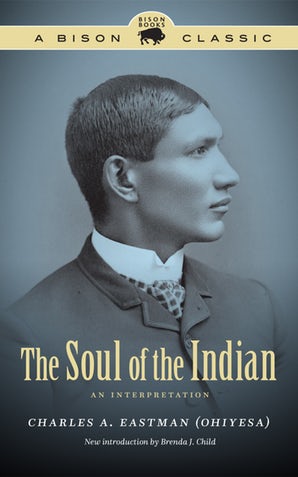 The Soul of the Indian : An Interpretation Charles A. Eastman (Ohiyesa) (Series: Bison Classic Editions)
The Soul of the Indian is Charles A. Eastman's exploration and documentation of religion as he experienced it during the late nineteenth century. A Dakota physician and writer who sought to bring understanding between Native and non-Native Americans, Eastman (1858–1939) became one of the best-known Native Americans of his time and a significant intellectual figure whose clarity of vision endures today.
In a straightforward manner Eastman emphasizes the universal quality and personal appeal of his Dakota religious heritage. First published in 1911, The Soul of the Indian draws on his childhood teaching and ancestral ideals to counter the research written by outsiders who treated the Dakotas' ancient worldviews chiefly as a matter of curiosity. Eastman writes with deep respect for his ancestors and their culture and history, including a profound reverence for the environment, animals, and plants. Though written more than a century ago, Eastman could be speaking to our own time with its spiritual confusion and environmental degradation. The new introduction by Brenda J. Child grounds this important book in contemporary studies.

**All synopses courtesy of University of Nebraska Press  (https://www.nebraskapress.unl.edu/)