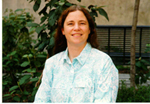 YALSA Announces the 2020 Quick Picks for Reluctant Young Adult Readers List
YALSA (Young Adult Library Services Association), a division of the American Library Association (ALA),  announced the list on January 8, 2020 on their blog,
The Hub
.  You will see the committee also chose a "top ten" out of the 64 titles on the final
list
. One of the titles selected as a top ten of the list is the graphic novel
Pumpkinheads
by Rainbow Rowell, a Nebraska author.
Deja and Josiah (who goes by Josie) are great friends and have worked together each fall at the pumpkin patch. This is the last day of their last fall together. Deja is determined to get Josie to talk to his four-year crush – the Fudge Girl. He is reluctant. This final evening is a whirlwind of hitting different parts of the Patch trying to find his crush. They encounter a snack-thief, a runaway goat, the maze, lots of chances to eat, all as Josie suffers anxiety about actually talking to Fudge Girl.     As
School Library Journal
(8/1/19) says, "The characters in this graphic novel are so expressive and authentic, it's impossible not to love them…the dialog is cute, funny, and punny…" Ms. Rowell notes in the back of the book that the Pumpkin Patch in the novel is fictional. However, illustrator Faith Erin Hicks did travel to Omaha to join Rainbow Rowell in a visit to her favorite Omaha pumpkin patch. There is a fun conversation between them at the back of the book. (The Nebraska Library Commission receives free copies of children's and young adult books for review from a number of publishers. After review, the books are distributed free, via the Regional Library Systems, to Nebraska school and public libraries.)