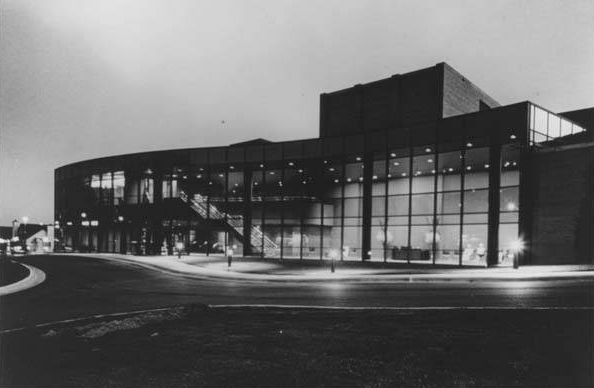 This week's #throwback features an 8.5″ x 11″ black and white glossy photograph of the east side of the Omaha Community Playhouse in 1976.
From 1928 until 1959, the Omaha Community Playhouse occupied a building at 40th & Davenport. In 1959, it moved to a bigger and newly-constructed building at 69th and Cass, where it currently resides. The theater was renovated after a tornado hit in 1975. The renovations resulted in a second story and new glass-fronted lobby.
This image is provided and owned by the Omaha Community Playhouse. Their collection includes digitized images of the Playhouse and some of its performances. Some of the actors included in these images are Henry Fonda, Jane Fonda, and Dorothy McGuire. Check out this collection on the Nebraska Memories archive.
Nebraska Memories is a cooperative project to digitize Nebraska-related historical and cultural heritage materials and make them available to researchers of all ages via the Internet. Nebraska Memories is brought to you by the Nebraska Library Commission. If your institution is interested in participating in this project, see http://nlc.nebraska.gov/nebraskamemories/participation.aspx for more information.