Design Thinking is a method of problem-solving that puts the user first. For some, design thinking is the best thing since sliced bread. For others, it's just a new label for the same old thing.
Here's a diagram to give you a visual of the steps in design thinking: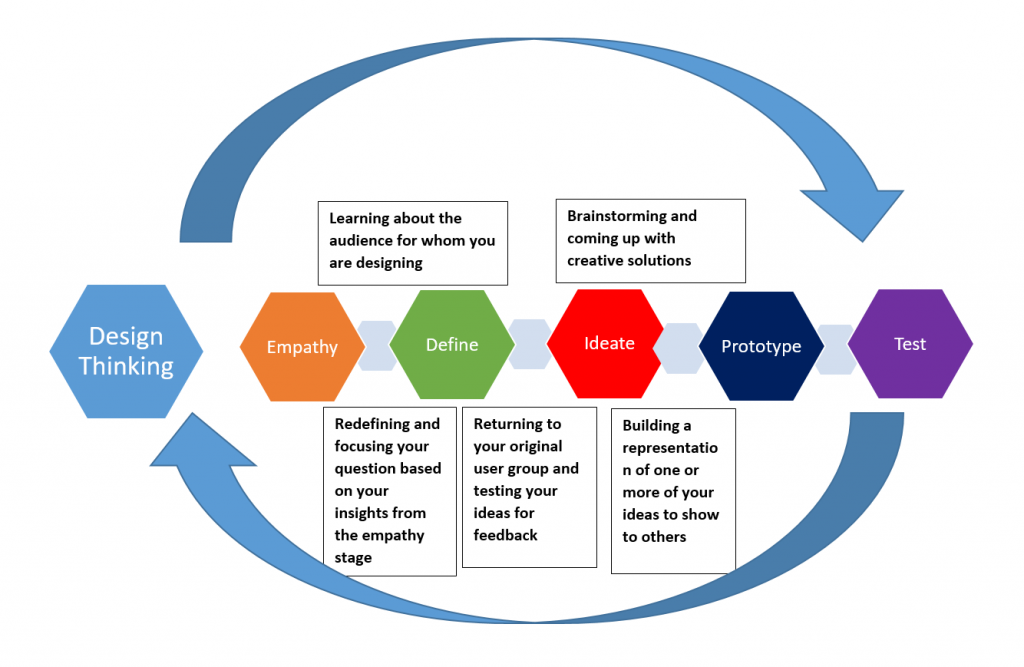 Truth be told, design thinking originated in Stanford and has been around for two and a half decades, long enough to filter into other methods of problem-solving. Over the years, people have added different flavors, and applied the methodology in different contexts. More often than not, each new flavor is branded with a slightly different title and description.
So yes. This is my flavor: Design Thinking for Librarians. For one brief, shining moment I thought I had the greatest epiphany in the world. Then I did a quick Google search and found… Design Thinking for Librarians. But in a different flavor, made by librarians out of Denmark and Chicago. That one is wheat, and mine is a marble rye. Then I found ALA's Design Thinking page on the Library of the Future page. Then I was just sourdough.
Then I dug a little deeper. These flavors of design thinking all stem from Stanford's model, but appear drastically different based upon the setting. My flavor is adapted for selecting makerspace equipment in the library, as seen in this Design Thinking for Makerspaces worksheet. I also made a worksheet for Design Thinking for Websites over the years.
My point is that theories branch off into a million different things. Just because two websites have the same name does not mean they contain the same information, nor should they necessarily be applied to the same subject matter. Yet, everybody has a valid point to make in their application. There is enough Design Thinking for Libraries to go around. And around. And Around. The process isn't linear, it's iterative design.
To learn more, check out the NCompass Live show I did earlier today on Design Thinking.