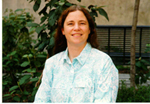 Teens' Top Ten Voting is Now Open!
YALSA (Young Adult Library Services Association), a division of the American Library Association (ALA), has announced that
voting is now open for the 2019 Teens' Top Ten.  They encourage teens, ages 12-18, at your library to read and vote by October 13, 2018 for the book they think is the best.
The list of 25 contenders is located on YALSA's Teens' Top Ten (TTT) page, just scroll down a bit for it, and you will also see where you can download a PDF of the 25 titles with annotations.
Teens, and only teens, may vote on this designated page by clicking on the "Vote" button below their choice. Teens may vote for up to three books.
The "Top Ten" titles will be announced on October 16, 2019.  You can revisit the main TTT page to learn the results.
Not on this year's TTT list, but still powerful, Kwame Alexander and Mary Rand Hess bring us Swing. Noah (17) (and white) has feelings for longtime friend, Sam (Samantha) but has yet to say anything to her. His best friend, Walt (African-American), who now goes by Swing, encourages him to let her know. Walt is determined to make the baseball team this coming year, and has a love of jazz – so both combine for his new, self-imposed, nickname. When Noah finds some old love letters in a gently used handbag he bought for his mother, he is inspired to use them as a guide to write to Sam. But he is caught off-guard when Swing gives one to her anonymously, for him. All of this is swept aside after a tragedy in the park.
Jazz, poetry & art, love, told in free verse.  As Kirkus (9/1/18) says, "Noah is the narrator, but it is Swing, with his humor, irresistible charm, and optimism, who steals the spotlight."
(The Nebraska Library Commission receives free copies of children's and young adult books for review from a number of publishers. After review, the books are distributed free, via the Regional Library Systems, to Nebraska school and public libraries.)