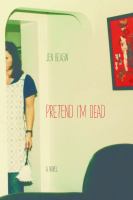 I read a review for
Vacuum in the Dark
and discovered that it was the sequel to Jen Beagin's 2015 debut novel,
Pretend I'm Dead
. The latter tells the story of Mona, a 24-year-old cleaning woman in Lowell, Massachusetts, who just can't seem to find her place in the world. Mona volunteers at a clean-needle exchange, collects vintage vacuum cleaners, and has an inner-dialogue with NPR's Terry Gross ("This is Fresh Air!"). After a doomed relationship with a junkie, she moves to Taos, New Mexico.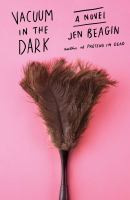 The rest of the novel, and the next book, follow Mona as she builds her house cleaning business in Taos (getting to know her clients in person and through their belongings; if you ever thought your cleaning person didn't snoop, you'd be wrong). She makes poor decisions and weird friends, follows a man to Bakersfield, California, and confronts her past… and her future. Each book can be read as a stand-alone, but I'd suggest reading them in order. Neither is terribly long – about 240 pages each. If you enjoy gallows humor, quirky characters, and discussions of cleaning products, Mona is the anti-heroine you've been waiting for. Beagin, Jen.
Pretend I'm Dead.
Northwestern University Press, 2015. Beagin, Jen.
Vacuum in the Dark
. Scribner, 2019.