Have you ever opened Google Chrome on your smartphone and filled out a form online? Then when you got home, did you try to fill out another form and have the blanks automatically fill in? That wasn't an accident. When you sync your devices or accounts together, Google is able to share information between those devices. Sometimes this is helpful. Other times, not so much.
Google is very transparent about which types of data it collects: https://safety.google/privacy/data/. This site will give you a rundown of the types of data that are stored and how Google says they use the information. There are just a couple points I want to touch on here.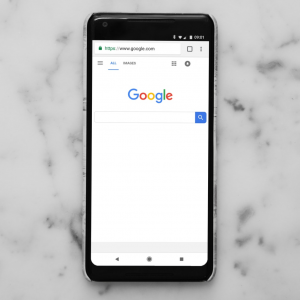 1. When you download Google Chrome, it will ask if you want to sync your Google account to this particular browser. When you're on a home or personal computer, this can be helpful. But if you're loading Chrome on a work or shared computer, you don't necessary want everyone using that computer to have access to your Google search history, photos, personal information, and anything stored in Google's information banks.
If you've already synced Google Chrome at work with your Google accounts at home, fear not! Here are instructions to unsync your accounts. With just a few clicks, you can make your forms stop autofilling your home address.
2. The other quick tidbit is about using Google Docs at home and at work. Feel free to make two separate accounts through Google docs. Then you can remove your home account from your work account. Here's how to delete your Google Account Information from a device.
Protecting patron search and material use history is important in libraries. Librarians should have the same protections! Remember, your privacy is your own.