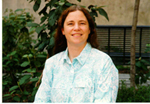 School Library Journal Announces 2018 Best Books
Recently, in their December 2018 issue, School Library Journal listed 17 picture books, 21 Chapter Books & Middle Grade titles, 17 YA titles, 12 Nonfiction choices, four Poetry titles, and nine Graphic Novels & Nonfiction choices.  You can visit their web page for a look at the titles they chose to see what you might already have on your shelves, and what you may want to consider adding.  Underneath the slideshow of the titles is an opportunity to download the lists.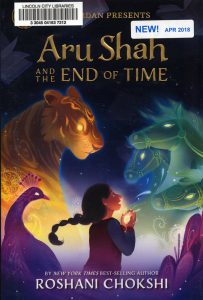 As usual, I have read and reviewed some of the titles on their lists, but not had a chance to see and read all of them. Aru Shah and the End of Time by Roshani Chokshi is one of the Middle Grade titles they selected. It is the first of "Rick Riordan Presents," an imprint of Disney Publishing Worldwide.
Aru (12) lives with her mother at the Museum of Ancient Indian Art and Culture in Atlanta, Georgia. Her mother is often gone on trips to research and discover artifacts for the Museum. At the beginning of winter break, three schoolmates stop by to challenge Aru to prove one of her stories is true (Aru has a good imagination), thus prompting her to light the lamp that could end the world. This freezes her mother and her schoolmates so Aru appears to be on her own to rectify her mistake. Fortunately, she is teamed up with another girl, Mini.  Soon Aru and her fellow heroine, Mini, are traveling to mystical places to try and save the world. Wonderful action, working through a possible friendship with Mini, and dealing with the guilt she feels keeps Aru on her toes. I am looking forward to the next book, Aru Shah and the Song of Death, which will be published on April 30, 2019.
(The Nebraska Library Commission receives free copies of children's and young adult books for review from a number of publishers. After review, the books are distributed free, via the Regional Library Systems, to Nebraska school and public libraries.)