Jason Reynolds on Encouraging Reading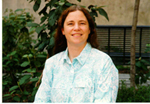 One librarian's blog, Alicia Abdul, and her list of "Six Sensational YA + MG" titles for 2017. Since seeing this I have checked one title out of the library, and am pleased that two of her six were on Jill Annis and my Teen list for 2017.
But I really hope you will take the 3+ minutes to hear what Jason Reynolds has to say about reluctant readers. Makes good sense. It is included on this page, right under his title Long Way Down.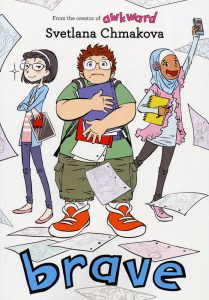 I was tempted to include my review of Long Way Down but thought that might be redundant.  Instead here is my review of brave by Svetlana Chmakova.  A full-color graphic novel: Jensen, is just starting middle school and still trying to figure it out. He knows to avoid Foster and Yanic – they are never nice. He sees the school as a video game, all he needs to do is survive to the end of the day. Math is hard, but he lives for art club after school. He becomes involved with the newspaper crew as an on-call helper, and then as a possible subject for their bullying article. He isn't certain he is being bullied, aren't his "friends" just joking with him? He slowly finds his way and eventually speaks up on his own behalf.
(The Nebraska Library Commission receives free copies of children's and young adult books for review from a number of publishers. After review, the books are distributed free, via the Regional Library Systems, to Nebraska school and public libraries.)