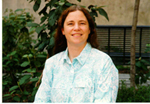 Some Favorite Web Sites Shared at the Youth Services Retreat at Camp Carol Joy Holling.
One of the things participants could bring to the retreat in August, if they chose, was a handout of some web sites they found useful.  I was one of a number of people who shared favorite sites and it seems reasonable to share them again here with all of you.  These have all been mentioned here before so I have included the date of the original posting.
Pronunciation:  I would like to mention the place to go to learn how to pronounce an author's name.  The website (today) notes it has 2,207 author names included. (from 6/4/10)
New Teen Books Coming Out:  Two individuals, librarian Keri Adams and web designer Stefan Hayden, created a convenient way to keep track of upcoming book releases of young adult novels.  They also decided to share it with everyone!  You can go to their web page and find out what's coming!  The "Upcoming" page lists titles for the current month.  Click "more" at the bottom to go on to the next month(s).  (from 5/14/10)
Refresher for Series Reading:  The Recaptains website reminds you what happened in a book to get you ready to read the next book in a series. It also contains Goodreads summaries and with a click on "read more" you can access more detailed information.  It also includes an "In Short" paragraph, a "What Went Down" bulleted list of actions that occurred in the book, and "How Did It End."  In 2015 I read through the information on The Diviners by Libba Bray since I planned to read the sequel Lair of Dreams that weekend.  It did a great job of reminding me who the characters are and what events happened in the first book.  It doesn't cover everything, I just searched for Terry Pratchett and he is not on their author list, still I'm going to be using this site often.  (from 8/25/15)
Spoilers for Award-Winning Books:    One of the founders of the page noted in an email to YALSA-BK that she learned last fall that just in the YA genre alone, 5,000 books are published each year, and no one can read them all before the next year's titles begin to pile up.  So here is the solution, visit "Spoilers, Sweetie!" a new blog that spills the beans on award-winning titles for children and teens that you may not have time to read.   (from 8/24/16)
I hope you find some of these sites helpful to you.  And if you attended the Youth Services Retreat, I hope you do not mind that I have given the same information here.
HiLo: The Boy Who Crashed to Earth by Judd Winick is a full-color graphic novel and Book #1 in the HiLo (pronounced High-Low) series.  D.J. Lim believes he is only good at one thing, being friends with his next-door neighbor, Gina.  Then she moved away.  Three years later, (he is now 10) D. J. sees HiLo fall to earth and befriends him.  HiLo has problems with his memory so D.J. helps him with things like he needs to wear more than his silver underwear.  And now, Gina has moved back!  Soon the three of them are fighting monsters from outer space and it turns out HiLo is a robot.  Friendship and saving the world!   Plenty of action, heroism and humor great for grades 2-5.  Oh, and a cliff-hanger ending!
(The Nebraska Library Commission receives free copies of children's and young adult books for review from a number of publishers.  After review, the books are distributed free, via the Regional Library Systems, to Nebraska school and public libraries.)