From Library Journal: In
The Tea Rose
, it is "1888, and Fiona Finnegan and Joe Bristow hoard shillings and pennies so that they can marry and open a shop. But Jack the Ripper stalks the streets of London's East End, and poverty threatens from the shadows. Setting the story in motion is the murder of Fiona's father, a dock worker whose union activities angered his tea-company boss. Fiona and her younger brother must flee to New York City to avoid their own murders. Through hard work and luck, Fiona and her beloved Joe prosper on opposite sides of the Atlantic. Misunderstandings and mistakes keep them apart as they build separate lives and incredible fortunes. Children's book writer Donnelly effortlessly takes her narrative through slums and high society while intertwining a number of subplots without tangling them. Both major and minor characters capture and hold interest and sympathy. "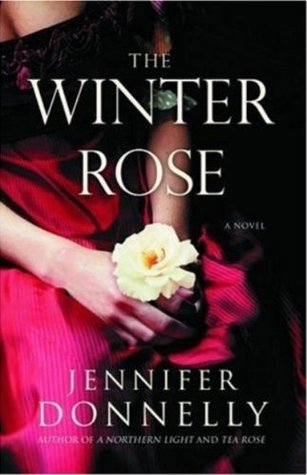 From Publishers Weekly:
The Winter Rose
, the second book in the Tea Rose Trilogy,  begins "in late Victorian London. Idealistic new medical school graduate India Selwyn Jones goes to work at a clinic in the city's poorest neighborhood, much to the dismay of her aristocratic mother and ambitious fiancé, political up-and-comer Freddie Lytton. The squalor
is
a bit much for India, but she manages to keep her emotions under control until she meets underworld crime boss Sid Malone. Sid begins as India's nemesis, becomes her patient and ends up something much more than that. What India doesn't know is that Sid is the brother of tea heiress Fiona Bristow, wife of self-made, highly principled businessman Joseph Bristow. What Sid doesn't know is that India's fiancé is as ruthless as Sid's most ruthless henchman, willing to commit theft, betrayal and even murder to launch his career, force India out of hers and bring down Sid in the process."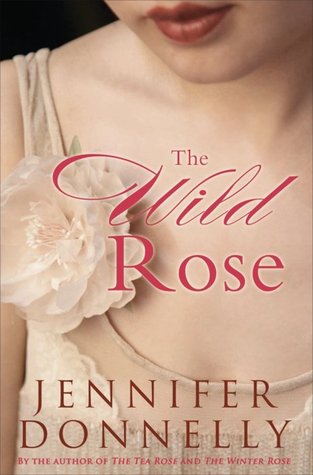 From Hachette: In the third Tea Rose Trilogy book,
The Wild Rose
, "it is London, 1914. World War I looms on the horizon, women are fighting for the right to vote, and explorers are pushing the limits of endurance in the most forbidding corners of the earth. Into this volatile time, Jennifer Donnelly places her vivid and memorable characters: Willa Alden, a passionate mountain climber who lost her leg while summiting Kilimanjaro with Seamus Finnegan, and who will never forgive him for saving her life; Seamus Finnegan, a polar explorer who tries to forget Willa as he marries a beautiful young school teacher back home in England; Max von Brandt, a handsome German sophisticate who courts high society women, but has a secret agenda in wartime London." I listened to the audio versions of these books.  They are all narrated by Jill Tanner, who does a wonderful job with all of the character's voices.  Whether you read the book, or listen to the audio version, I'm sure you will find this historical fiction saga as enjoyable as I did.