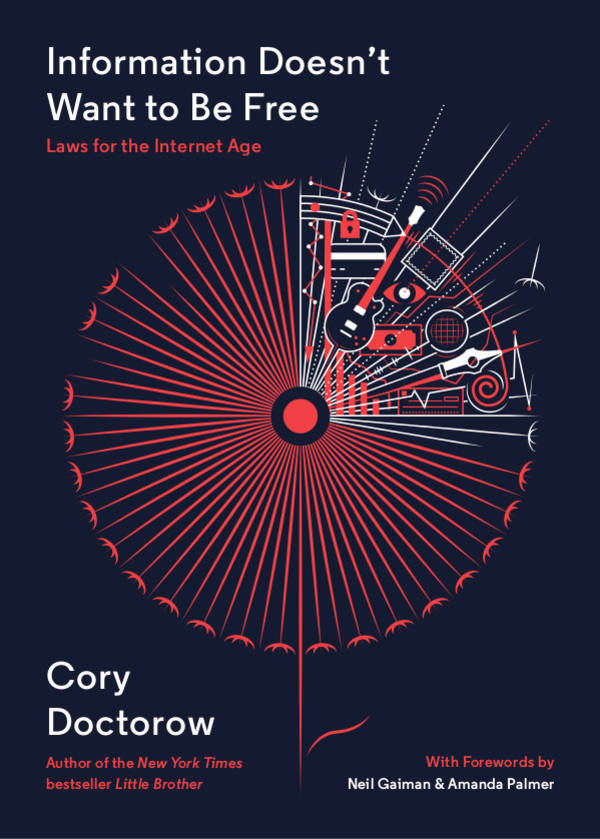 Doctorow's First Law: Any time someone puts a lock on something that belongs to you and won't give you the key, that lock isn't for your benefit. Doctorow's Second Law: Fame won't make you rich, but you can't get paid without it. Doctorow's Third Law: Information doesn't want to be free, people do.
Information Doesn't Want to Be Free: Laws for the Internet Age
by Cory Doctorow. McSweeney's, 2014.