Thanks to a grant from the federal Institute of Museum and Library Services (IMLS), the Nebraska Library Commission recently awarded 21st Century Librarian scholarships to thirty-eight Nebraska students in undergraduate and graduate Library Science programs. Nebraska Library Commission Director Rod Wagner commented, "The 21st Century Librarian scholarships contribute to a workforce equipped to provide the kind and quality of library services expected in Nebraska's communities and schools. The Nebraska Library Commission is pleased to support Nebraska students involved in library science education programs. We offer our best wishes to these students in pursuing their educational and career goals."
Students who wish to apply for scholarships for a Library and Information Services Professional Certificate (offered through Nebraska's community colleges), an Associate of Arts or Science Degree in Library and Information Services, or a Bachelor of Arts or Science Degree with a major in Library and Information Science or Library Media should submit application materials by November 1, 2012.
For more information about Nebraska's Cultivating Rural Librarians' 21st Century Skills program, see NowHiringAtYourLibrary.org. For a list of current scholarship recipients, see http://nlc1.nlc.state.ne.us/nowhiring/Scholarshipsrecipients.asp.
NOTE: Due to the significant number of applications for the Nebraska Library Commission master's-level scholarships (funded through the Librarians for the 21st Century Program of the Institute of Museum and Library Services), as of July 1, 2012, graduate-level scholarships will no longer be available. Scholarships DO continue to be available for undergraduate Library Science studies, including LIS certificates, and Associate's and Bachelor's degrees.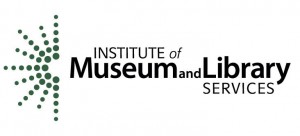 The Institute of Museum and Library Services is the primary source of federal support for the nation's 123,000 libraries and 17,500 museums. The Institute's mission is to create strong libraries and museums that connect people to information and ideas. The Institute works at the national level and in coordination with state and local organizations to sustain heritage, culture, and knowledge; enhance learning and innovation; and support professional development. To learn more about the Institute, please visit www.imls.gov.
June 2012 Scholarship Recipients
Nancy Armstrong, Ogallala
Jennifer Barnason, Lincoln
Nancy Black, Uehling
Michaela Braun, Atkinson
Dixie Codner, Wood River
Shanna Crosby-Wilson, Omaha
Kelley Dible, Sidney
Karen Dittbrenner, Beatrice
Michael Elsener, Lincoln
Susan Finkral, Leigh
Justine Goeden, West Point
Emily Hilkemann, Pierce
Anne Hubbell, Lincoln
Chandra Kosmicki, Boelus
Angela Kroeger, Omaha
Jared Lechner, Norfolk
Ann Maass, Bellevue
Brian Maass, Bellevue
Misty McClain, North Platte
Cory McCune, Omaha
Emily McIllece, Elkhorn
Jennifer Misbach , Omaha
Cally O'Brien, Schuyler
Annette Parde, Lincoln
Jayme Prisbell, Omaha
Stephen Sautter, York
Dorothy Schultz, Wood River
Andrew Sherman, Omaha
Amanda Sisavanh, Bennington
Stefanie Skrdla, Gretna
Shari Spiehs-Hudson, Springfield
Jordan Stough, Bellevue
Rozanne Tuttle, Ogallala
David Watchorn, Ponca
Celeste Wright, Lincoln