Thanks to a grant from the federal Institute of Museum and Library Services (IMLS), three 21
st
Century Librarian scholarship students will attend the upcoming 
American Library Association 2012 Annual Conference
in Anaheim. Chip Watchorn, Mike Elsener, and Michelle McCay-Broyles received stipend awards to attend the conference. The purpose of the stipend program is to enhance and broaden students' educational experience. To date, ten students have attended conferences sponsored by the Public Library Association, American Association of School Librarians, Library Information Technology Association, as well as the Mountain Plains Library Association 2012 Leadership Institute.
To date, fify-four scholarships have been awarded to fifty-one students. Current scholarship recipients are participating and reporting on trainings that range from a hands-on introduction to eBooks and eReaders to live and recorded webinars about the latest Internet tools, and many are register for this summer's
Tech Rodeo
. Participants are networking with Nebraska librarians on the
Nebraska Librarians Learning Together
Facebook page,
http://www.facebook.com/NebraskaLibrarians
. And, through the associated stipends program, students have purchased laptop computers to use with their online classes, joined professional library associations, and attended regional and national conferences. The scholarships, stipends, and value-added training are offered through the
Nebraska Library Commission's
Cultivating Rural Librarians' 21st Century Skills program, which is funded through a grant from the
Institute of Museum and Library Services
(IMLS)
Laura Bush 21st Century Librarian Program
. For more information, contact Kathryn Brockmeier, Grant Program Manager, by
e-mail
, or by phone 402-471-4002 or 800-307-2665.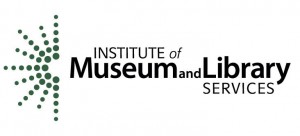 The Institute of Museum and Library Services is the primary source of federal support for the nation's 123,000 libraries and 17,500 museums. The Institute's mission is to create strong libraries and museums that connect people to information and ideas. The Institute works at the national level and in coordination with state and local organizations to sustain heritage, culture, and knowledge; enhance learning and innovation; and support professional development. To learn more about the Institute, please visit
www.imls.gov
.