ALA Book Awards will be announced January 23, 2012!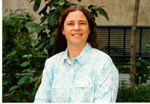 Awards from the Association of Library Services for Children (ALSC) and the Young Adult Library Services Association (YALSA) are always announced on the Monday of the ALA Midwinter meeting.  That will happen on January 23
rd
this year.  You can watch the announcement live online.  Details are
here
.  Afterwards, if you wish, you can share your thoughts on the winners by posting or Tweeting (please use #alayma and #bestofyalit).  I can't wait!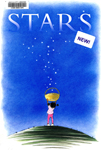 Stars
by Mary Lynn Ray is a fun title for next year's summer reading program.  The joy of stars is celebrated in this appealing picture book.  While children cannot put a real star in their pockets, they can cut one out of shiny paper.  They can find stars in the garden (strawberry blossoms) in the woods (moss on a tree) and in winter (snowflakes).  Marla Frazee's amazing illustrations convey the beauty and wonder of stars. (The Nebraska Library Commission receives free copies of children's and young adult books for review from a number of publishers.  After review, the books are distributed free, via the Regional Library Systems, to Nebraska school and public libraries.)