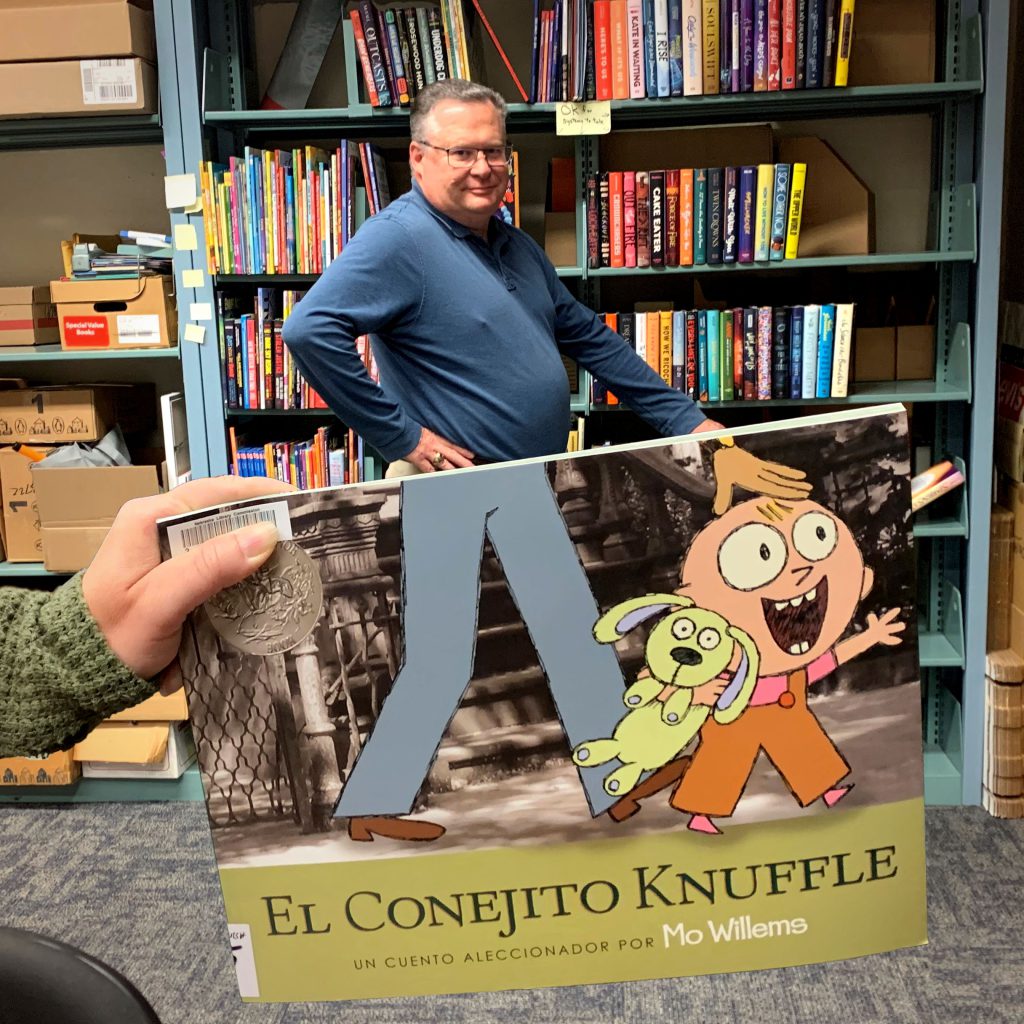 No need to retrace your steps to find this #BookFaceFriday! This week, we are highlighting one of the new Spanish language titles recently added to our Book Club Kit Collection, "El Conejita Knuffle" by Mo Willems (Hyperion Books for Children, 2007).
Browse all available titles using the keyword "Spanish" in the keyword search field. For kits that were already available in English, the title will be shown in English; for titles only available in Spanish, the Spanish title will be shown. For both types of kits, the number of Spanish copies is listed at the bottom of the title's record. At the present time, most of our new Spanish-language kits are geared towards younger readers, but we hope to expand this selection in the future.
"En esta combinación de unos expresivos dibujos de cmic con preciosas fotografías de Brooklyn, Nueva York, el autor de ¡No dejes que la paloma condeuzca el autobús! crea un cuento brillante de la vida real sobre lo que pasa cuando Papá es el que manda, y todo sale humorística ya terriblemente mal.

Using a pastiche of muted black and white photography and expressive illustrations, this stunning book tells a brilliantly true-to-life tale about what happens when Daddy's in charge and things go terribly, hilariously wrong.."

– Back cover
Book Club Kits Rules for Use
These kits can be checked out by the librarians of Nebraska libraries and media centers.
Circulation times are flexible and will be based upon availability. There is no standard check-out time for book club kits.
Please search the collection to select items you wish to borrow and use the REQUEST THIS KIT icon to borrow items.
Contact the Information Desk at the Library Commission if you have any questions: by phone: 800/307-2665, or by email: Information Services Team
Love this #BookFace & reading? Check out our past #BookFaceFriday photos on the Nebraska Library Commission's Facebook page!