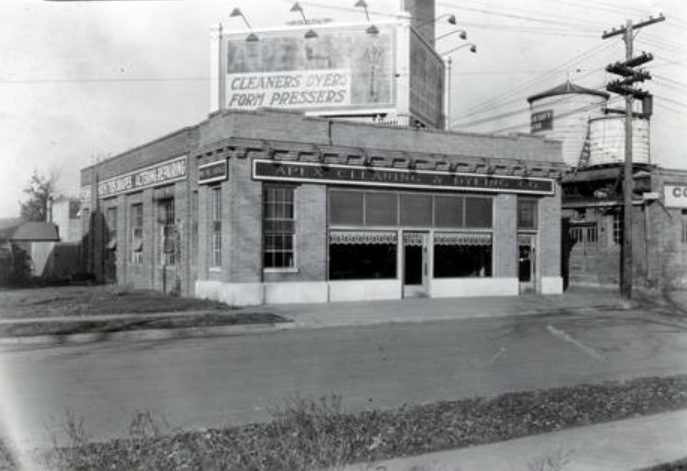 This week, we have a 6 1/2″ x 4 1/2″ black and white photograph from 1928, showing the one-story brick building that housed Apex Cleaning & Dyeing Co.
Apex Cleaning built its main office and plant at 123 S. 23rd Street, Lincoln, in 1923. P. M. Plamondon was president of the Apex Cleaning & Dyeing Co. In addition to its main office building, the company had an "Uptown Office" At at 326 S. 13th, a south office at 1520 S. 17th and a north office at 1427 N. 33rd.
This week's #throwback is published and owned by the Jane Pope Geske Heritage Room of Nebraska Authors. The collection of the Heritage Room at Lincoln City Libraries includes digitized items from the Rudolph Umland Papers and images that were scanned from an album titled "Lincoln, Nebraska: A Photograph Album of Business Buildings."
Check out the full collection on the Nebraska Memories archive.
The Nebraska Memories archive is brought to you by the Nebraska Library Commission. If your institution is interested in participating in Nebraska Memories, see http://nlc.nebraska.gov/nebraskamemories/participation.aspx for more information.