We're not taking this #BookFaceFriday lying down!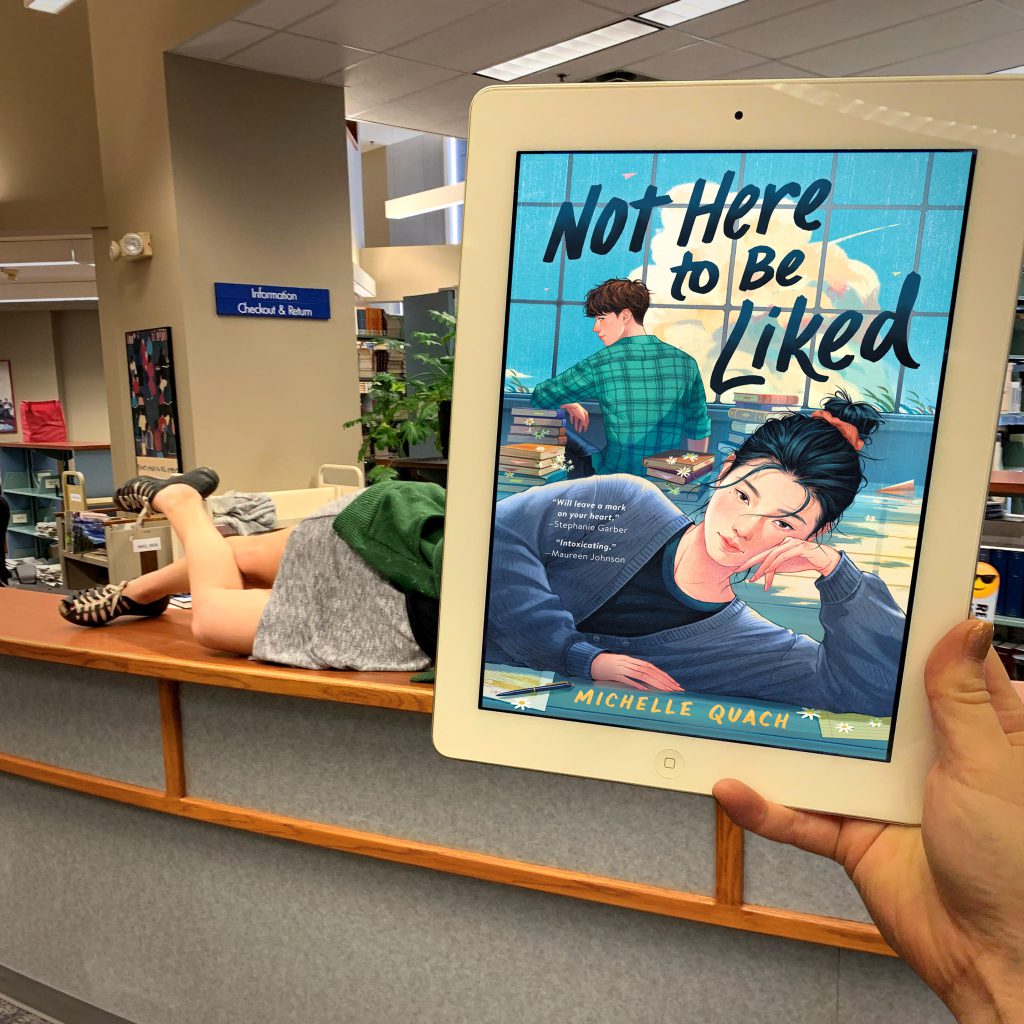 Just another relaxing #BookFaceFriday at the library commission! We hope you'll like "Not Here to Be Liked" by Michelle Quach (HarperCollins, 2021), it's available as an eBook in the Nebraska OverDrive Libraries collection.
Get your teen or tween back into reading this school year with all the great Young Adult reads available for check out. We have an entire site dedicated to young readers looking for eBooks and Audiobooks called
Nebraska OverDrive Libraries Kids & Teens
. It has everything from picture books to YA, fiction, literature, and nonfiction!
"An interesting meditation on what it means to be a Gen Z feminist. Eliza is a compelling character. This mettle-bearing romcom is ideal for any teenager interested in not just feminist philosophy but also what it means to carry that philosophy into the real world."

– Booklist
Find this title and many more through Nebraska OverDrive! Libraries participating in the Nebraska OverDrive Libraries Group currently have access to a shared and growing collection of digital downloadable audiobooks and eBooks. 189 libraries across the state share the Nebraska OverDrive collection of 22,552 audiobooks, 34,599 eBooks, and 4,138 magazines. As an added bonus it includes 130 podcasts that are always available with simultaneous use (SU), as well as SU ebooks and audiobook titles that publishers have made available for a limited time. If you're a part of it, let your users know about this great title, and if you're not a member yet, find more information about participating in Nebraska Overdrive Libraries!
Love this #BookFace & reading? Check out our past #BookFaceFriday photos on the Nebraska Library Commission's Facebook page!