It's a cat and mouse game in this week's #BookFaceFriday!
The eighth Harry Hole novel in the Nordic mystery series, this
#BookFace
title is a part of our Book Club Kits. This service allows libraries to "check out" multiple copies of a book. Check out "
The Leopard: A Harry Hole Novel
" by Jo Nesbø (
Knopf
, 2011). NLC has seven of Nesbø's novels in our book club kit collection.
"In The Leopard, Nesbø deploys all the key ingredients of a cracking good thriller with expertise and verve. The ticking clock, the tension expertly ratcheted ever upwards, the changing scenery, the constantly shifting goalposts, and his effortless, triumphant outpacing of the reader's ability to guess what's going to happen will keep you gripped to the last page." —The Guardian (U.K.)
Book Club Kits Rules for Use
These kits can be checked out by the librarians of Nebraska libraries and media centers.
Circulation times are flexible and will be based upon availability. There is no standard check-out time for book club kits.
Please search the collection to select items you wish to borrow and use the REQUEST THIS KIT icon to borrow items.
Contact the Information Desk at the Library Commission if you have any questions: by phone: 800/307-2665, or by email: Information Services Team
This week's BookFace model isn't exactly a staff member, but Kelly is our Library Development Director Christa Porter's cat! She and her fellow kitty brethren, Logan, Luna, and Nushi, make purrfect bookface models. Just for fun, we decided to share their cute kitty faces, sans books.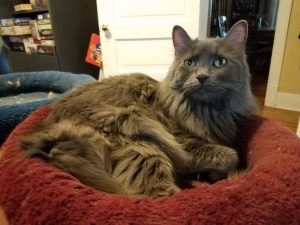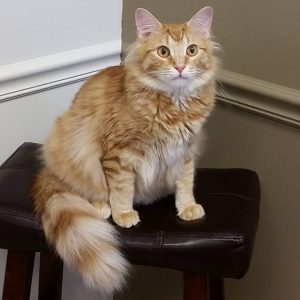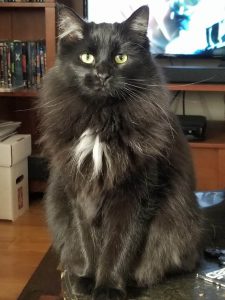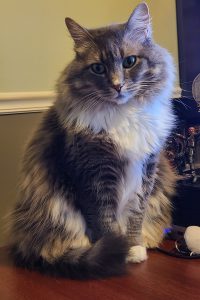 Love this
#BookFace
& reading? Check out our past
#BookFaceFriday
photos on the
Nebraska Library Commission's Facebook
page!