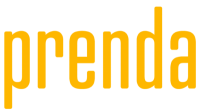 EBSCO is offering Nebraska libraries a 30-day free trial of Prenda through the Nebraska Library Commission.
Description: Prenda is a fully self-paced coding product for librarians to use with students for clubs before school or after school. It currently offers 13+ coding languages for website development, gaming, back-end scripting, and curriculum for both robotics and maker devices. It has a robust administrative dashboard for user statistics which allows for things like password resets and unique messaging.
Prenda Code Club features include:
Coding tutorials and activities to teach coding concepts
Coding portfolio projects where coders build real websites, video games, apps, animations, and programs
The coding languages, platforms, and devices included are Scratch, HTML, CSS, JavaScript, Python, Sphero, Ozobot, Rasberry Pi, and Makey Makey
Unlimited users, unlimited access
Gamified learning experience
Robust and easy to use reporting
Training and support to run virtual library code clubs.
To learn more about Prenda Code Club, visit their online product page or view the Prenda Code Club Software Demo
Trial Dates: The trial began on October 8, 2020 and will run for 30 days.
Trial access instructions: The trial URL, username, and password were distributed via an October 8, 2020 message to the TRIAL mailing list. Nebraska librarians who didn't receive this information or would like to have it sent to them again can email Susan Knisely.
Note: If you are a Nebraska librarian and you'd like to receive future database trial announcements directly in your email inbox, please make sure you are signed up for the Nebraska Library Commission's TRIAL mailing list.