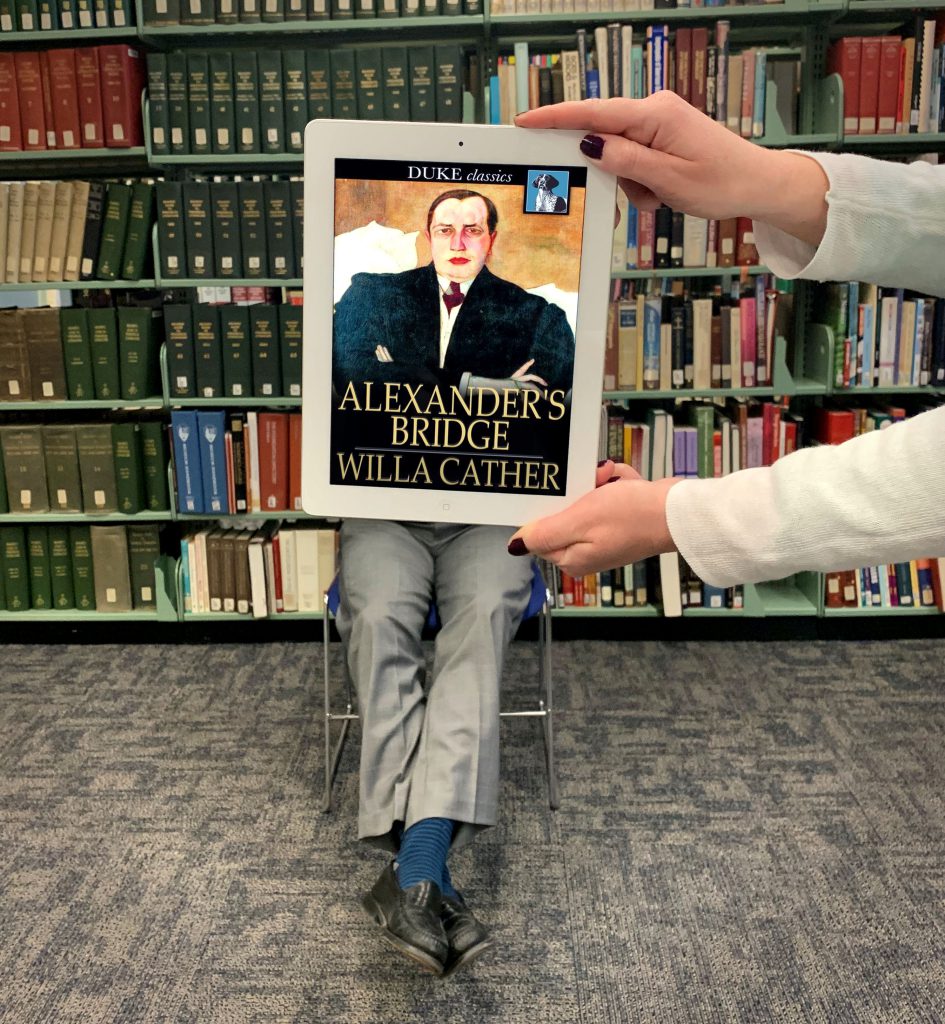 You know all those classics you always have to lie about having read? Well now's your chance to really read them! Nebraska OverDrive Libraries just added a huge selection of classic novels, 1,010 classics including this week's #BookFaceFriday! "Alexander's Bridge" (Duke Classics, 2012) by Willa Cather just one of many Cather titles available to all Nebraska OverDrive Libraries in eBook and Audiobook format. 173 libraries across the state share this collection of 16,670 Audiobooks and 28,473 eBooks, with new titles added weekly. As an added bonus it includes 130 podcasts that are always available with simultaneous use.
If your library is a part of it, ask your librarian for more information about participating in Nebraska Overdrive Libraries!
From the book jacket

"Construction engineer and world-renowned bridge builder Bartley Alexander has everything in mid-life: wealth, good looks, and fame. Yet he finds himself restless and discontented with life—until he meets a former love from his student days and resumes his relationship with her.
Living a double life, Alexander is torn between Winifred, his American wife—a cold woman with clearly defined standards—and Hilda Burgoyne, his alluring mistress in London who helps him recapture his youth and sense of freedom. Alexander's affair, which eventually gnaws away at his sense of propriety and honor, proves disastrous.
Willa Cather's first novel—a fascinating study of a man's growing awareness of the breach in his integrity—is essential reading for fans of this great American novelist."
" … exceptionally well-conceived and well written."—Outlook
" … told with a good deal of charm and skill."—New York Times Book Review
" … a story of brilliant and unusual power."—McClure's
This week's #BookFaceFriday model is Rod Wagner, the Director of NLC!
Love this #BookFace & reading? Check out our past #BookFaceFriday photos on the Nebraska Library Commission's Facebook page!