Aruba, Jamaica, ooh I wanna take ya to #BookFaceFriday!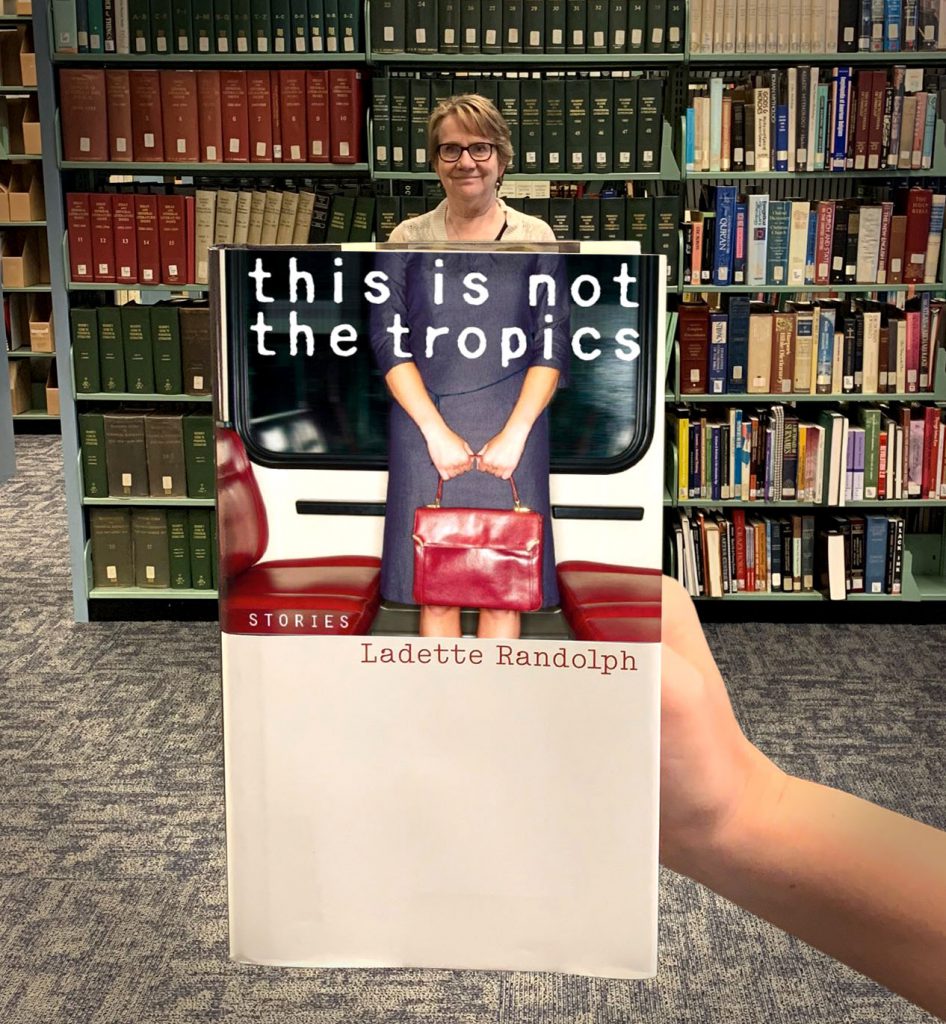 Since it snowed yesterday in much of Nebraska, this title couldn't be more right. But unlike the fickle ways of Nebraska weather, NLC Book Club Kits never let you down. The Commission's Book Club Kit service is still running like clockwork, and sending out titles like "This Is Not the Tropics: Stories" by Nebraska author, Ladette Randolph (University of Wisconsin Press, 2005.) While many library services have changed, we realize your book club groups may be functioning a little differently right now. But with book pick-ups and online group discussions, book clubs are still going strong. Of course with your health in mind, we strongly encourage you to keep any in-person book club meetings to ten people or fewer.
"Ladette Randolph's stories sink their teeth into the deep Nebraska Midwest the way that Flannery O'Connor tore into the heart of Georgia. There's a wonderfully sly, deadpan sweetness at work here, so that it may take a moment to realize how odd and twisty the stories are. Randolph seems like such a nice, earnestly polite young woman—and then suddenly your wallet is missing and she's driving away in your car! These are beautifully crafty, beguiling stories: witty, wise, and wicked."—Dan Chaon, author of You Remind Me of Me and Among the Missing
This week's #BookFace model is one of our NLC Commissioners, Lois Todd-Meyer!
Love this #BookFace & reading? Check out our past #BookFaceFriday photos on the Nebraska Library Commission's Facebook page!