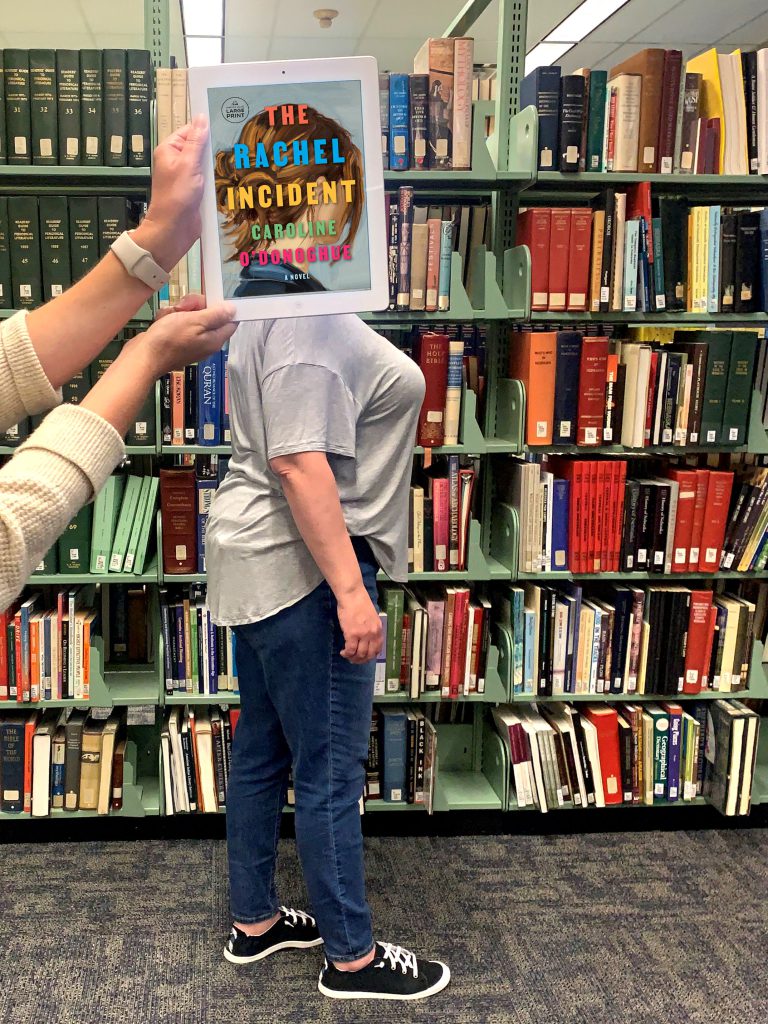 Life (and love) can get complicated, but finding your next great read on Nebraska Overdrive Libraries doesn't have to be! Find all the new book in our "Latest 500 titles added" collection. One of the titles is "The Rachel Incident" by Caroline O'Donoghue (Diversified Publishing, 2023.) This funny novel about friendship and love in Ireland is available as both an eBook and an Audiobook.
"A college student gets caught in the middle of a friend's romance in this delightful Irish novel…. This deliciously complex set of entanglements lays the groundwork for the novel… and bring to mind the gossipy 19th-century novels Dr. Byrne might teach in class. But its true joys lie in the tremendously witty characters and their relationships: The real love story of this novel is not between James and Dr. Byrne, or Rachel and her own paramour, but between Rachel and James, whose codependent glee in each other's company will remind many readers of their own college friendships, especially those between women and queer men…. Sensational."

―Kirkus (Starred Review)
Find this title and many more through Nebraska OverDrive! Libraries participating in the Nebraska OverDrive Libraries Group currently have access to a shared and growing collection of digital downloadable audiobooks and eBooks. 189 libraries across the state share the Nebraska OverDrive collection of 21,696 audiobooks, 35,200 eBooks, and 3,964 magazines. As an added bonus it includes 130 podcasts that are always available with simultaneous use (SU), as well as SU ebooks and audiobook titles that publishers have made available for a limited time. If you're a part of it, let your users know about this great title, and if you're not a member yet, find more information about participating in Nebraska Overdrive Libraries!
Love this #BookFace & reading? Check out our past #BookFaceFriday photos on the Nebraska Library Commission's Facebook page!