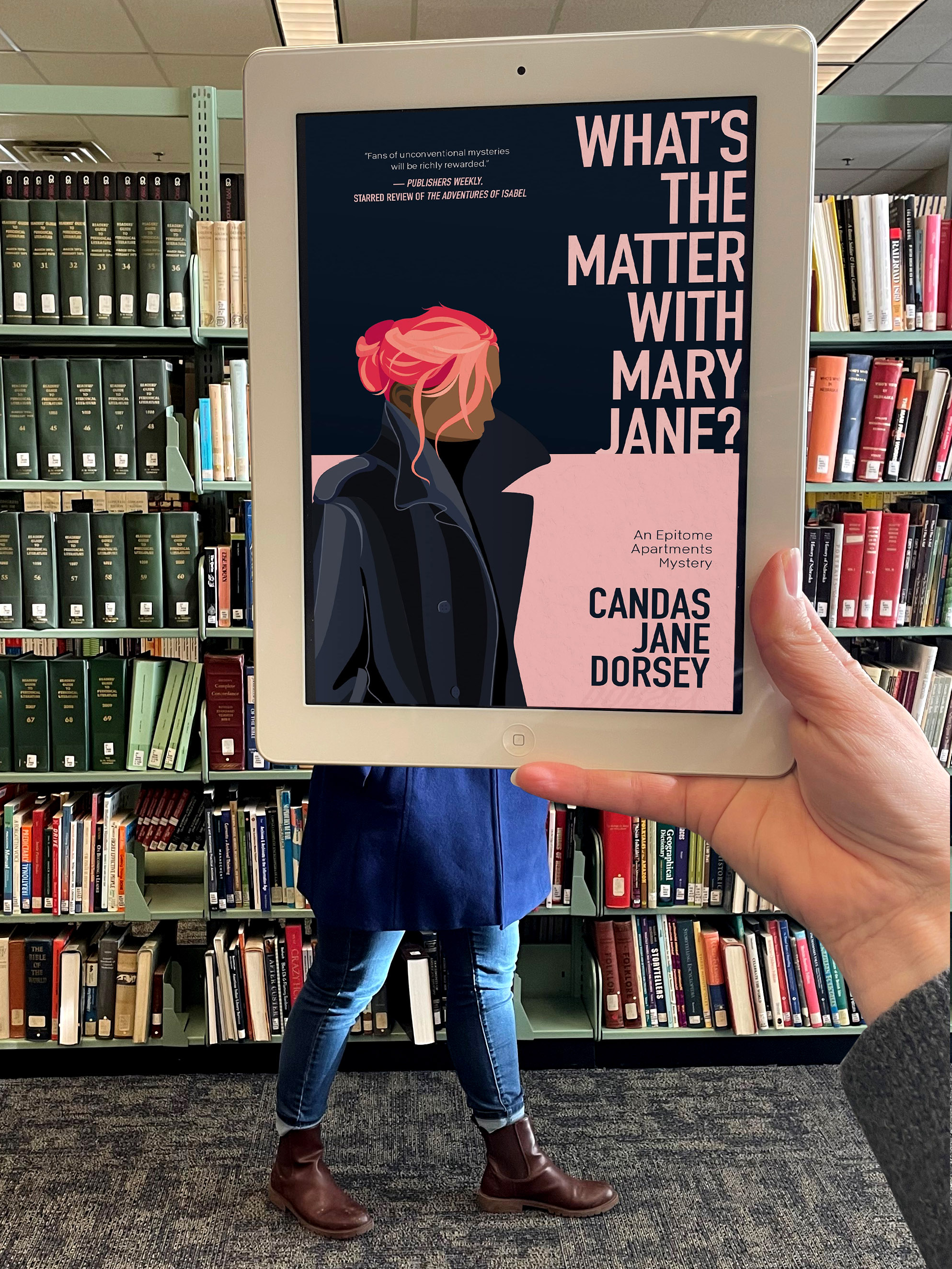 Pop that collar and take a stroll with this week's #BookFaceFriday. If these blustery Midwest days are too much for your daily walk, why not just sit down with a good book, like "What's the Matter with Mary Jane?: An Epitome Apartments Mystery" by Candas Jane Dorsey (ECW Press, 2021)? This title is available as both an eBook and an Audiobook in Nebraska OverDrive Libraries. We also have the first book in Dorsey's Epitome Apartments series "The Adventures of Isabel" available as well.
"A wise-cracking, grammar-obsessed, pansexual amateur sleuth is thrust into the world of the uber-rich when her enigmatic, now-famous childhood friend breezes back into her life begging for help with a dangerous stalker."

– book jacket
Find this title and many more through Nebraska OverDrive! Libraries participating in the Nebraska OverDrive Libraries Group currently have access to a shared and growing collection of digital downloadable audiobooks and eBooks. 189 libraries across the state share the Nebraska OverDrive collection of 21,696 audiobooks, 35,200 eBooks, and 3,964 magazines. As an added bonus it includes 130 podcasts that are always available with simultaneous use (SU), as well as SU ebooks and audiobook titles that publishers have made available for a limited time. If you're a part of it, let your users know about this great title, and if you're not a member yet, find more information about participating in Nebraska Overdrive Libraries!
Love this #BookFace & reading? Check out our past #BookFaceFriday photos on the Nebraska Library Commission's Facebook page!