It's beginning to look a lot like #BookFaceFriday!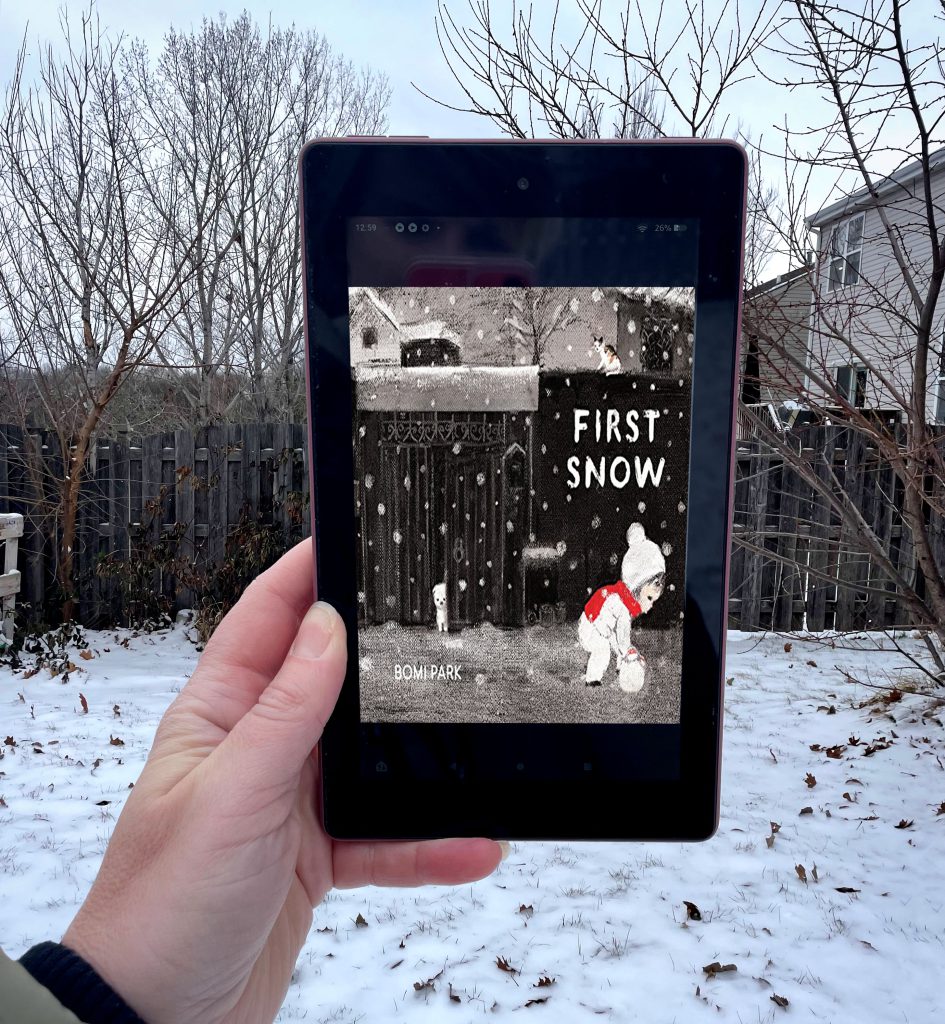 You might be dreaming of a white Christmas, but maybe not two feet worth. Even if winter weather ruins your regular trip to the library you and your kids can still enjoy new books like "First Snow" by Bomi Park (Chronicle Books, 2016). This title is available as an ebook in Nebraska OverDrive Libraries, along with many other children's favorites. We also have a few of his titles in our book club kit collection, if your younger readers want to read them as a group.
"Toddler-PreS—The simple narrative holds readers' interest while it moves from the familiar to the ethereal. The concise language and dreamy yet understandable images are perfect for toddlers. The artwork, in shades of black-and-white with accents of red, is reminiscent of the visuals in Akiko Miyakoshi's Tea Party in the Woods, although Park's images, mostly depicting nighttime scenes, are darker. VERDICT This quality picture book debut is a delight and just right to share one-on-one or in toddler storytime."

— School Library Journal
Find this title and many more through Nebraska OverDrive. Libraries participating in the Nebraska OverDrive Libraries Group currently have access to a shared and growing collection of digital downloadable audiobooks and eBooks. 186 libraries across the state share the Nebraska OverDrive collection of 26,554 audiobooks, 32,935 eBooks, and 3,940 magazines. As an added bonus it includes 130 podcasts that are always available with simultaneous use (SU), as well as SU ebooks and audiobook titles that publishers have made available for a limited time. If you're a part of it, let your users know about this great title, and if you're not a member yet, find more information about participating in Nebraska Overdrive Libraries!
Love this #BookFace & reading? Check out our past #BookFaceFriday photos on the Nebraska Library Commission's Facebook page!