Keep calm and carry on with this #BookFaceFriday!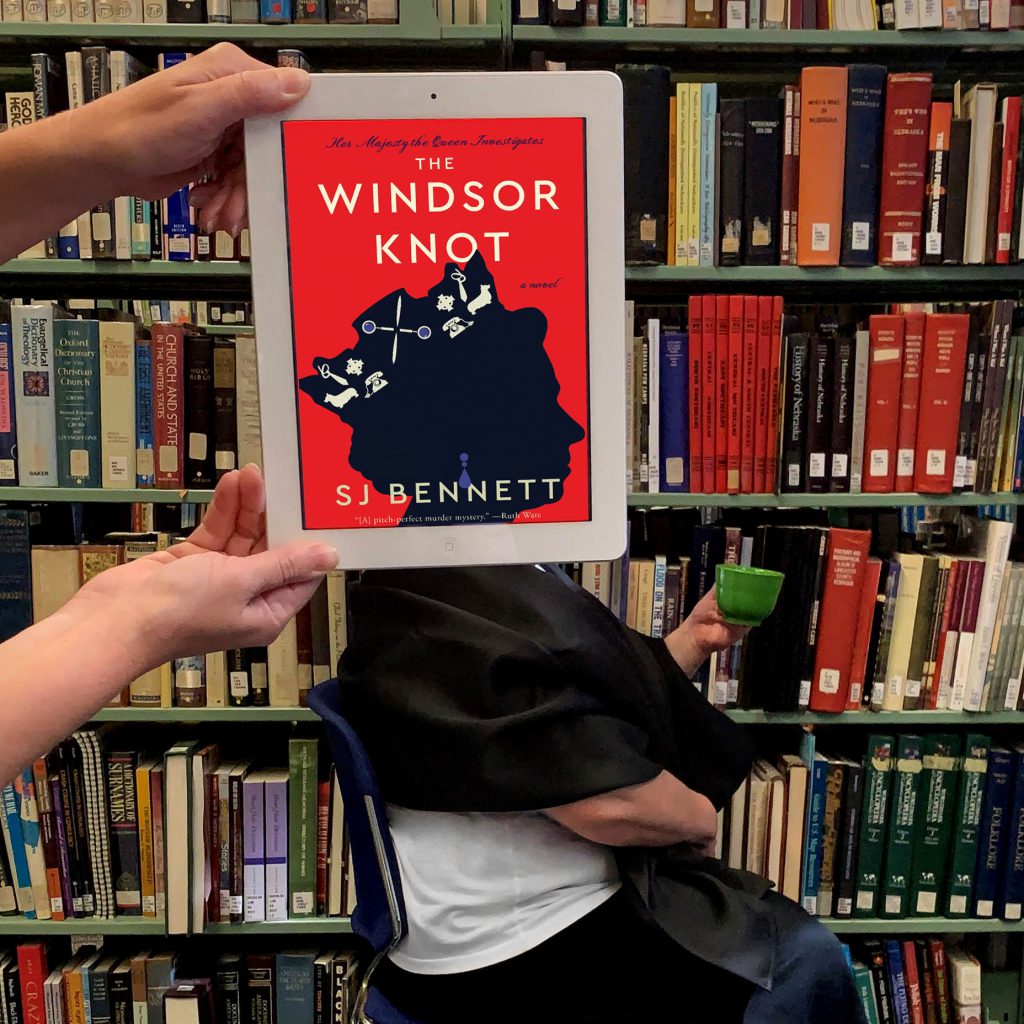 "Cowards falter, but danger is often overcome by those who nobly dare." All hail #BookFaceFriday, we are rolling out the red carpet for this week's book! Brew your self a nice cuppa and sit down with a good book, like "The Windsor Knot: A Novel" by SJ Bennett (William Morrow, 2021.) This title is available as both an eBook and an Audiobook in Nebraska OverDrive Libraries, we also have the second book in Bennett's Her Majesty the Queen Investigates series "All the Queen's Men" available as well.
"Her Majesty, … unshockable and mystery-savvy, … uses her long but subtle reach, powers of observation, and decades (and decades!) of sizing up people to solve several crimes… Mystery readers—and royalists, of course—will enjoy their audience with QEII."

– Booklist
Find this title and many more through Nebraska OverDrive! Libraries participating in the Nebraska OverDrive Libraries Group currently have access to a shared and growing collection of digital downloadable audiobooks and eBooks. 189 libraries across the state share the Nebraska OverDrive collection of 21,696 audiobooks, 35,200 eBooks, and 3,964 magazines. As an added bonus it includes 130 podcasts that are always available with simultaneous use (SU), as well as SU ebooks and audiobook titles that publishers have made available for a limited time. If you're a part of it, let your users know about this great title, and if you're not a member yet, find more information about participating in Nebraska Overdrive Libraries!
Love this #BookFace & reading? Check out our past #BookFaceFriday photos on the Nebraska Library Commission's Facebook page!