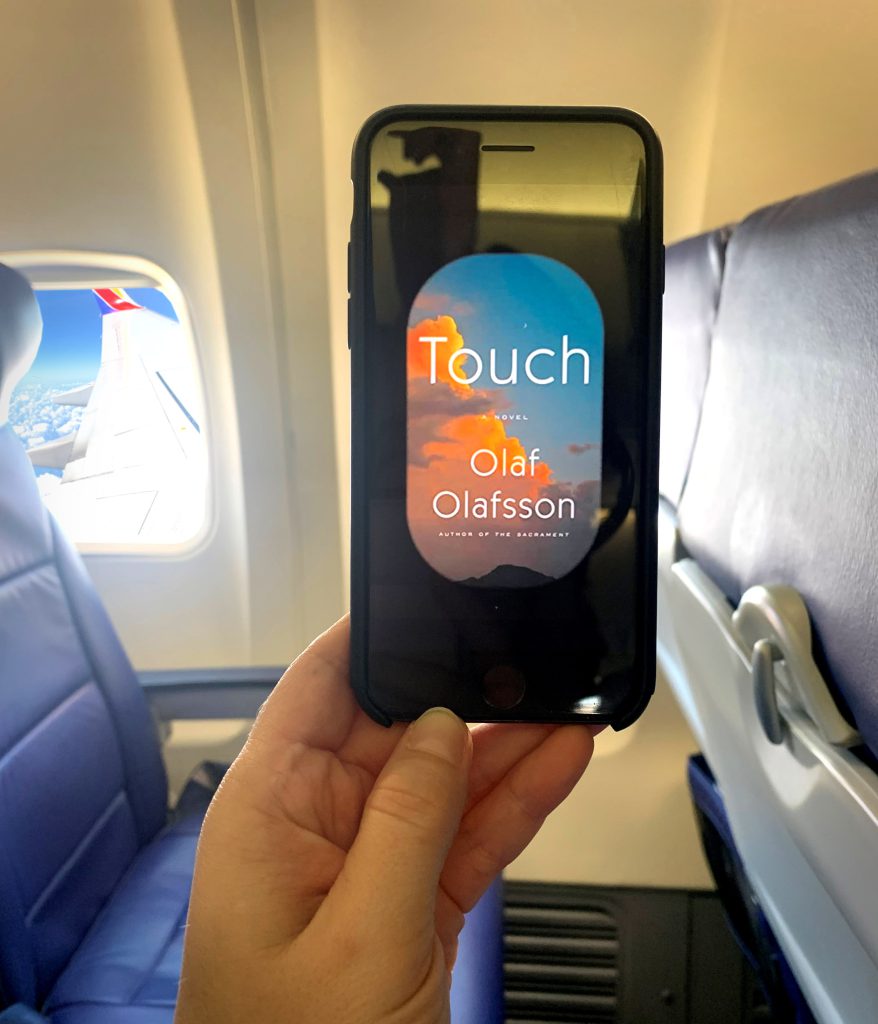 We're leaving on a jet plane, don't know when we'll be back again… er well at least we won't be back in time for #BookFaceFriday! We're taking a trip with "Touch: A Novel" by Olaf Olafsson (Ecco, 2022.) This Icelandic mystery starts in Reykjavik, but the unreliable narrator will take readers around the world as he searches for a long lost love. This title is available as both an eBook and an Audiobook in Nebraska OverDrive Libraries.
"Olafsson's treatment of the vast cultural chasm between Icelander Kristófer, and Miko…brings suspense and heartache to the reader."

– Library Journal
Find this title and many more through Nebraska OverDrive! Libraries participating in the Nebraska OverDrive Libraries Group currently have access to a shared and growing collection of digital downloadable audiobooks and eBooks. 188 libraries across the state share the Nebraska OverDrive collection of 21,696 audiobooks, 35,200 eBooks, and 3,964 magazines. As an added bonus it includes 130 podcasts that are always available with simultaneous use (SU), as well as SU ebooks and audiobook titles that publishers have made available for a limited time. If you're a part of it, let your users know about this great title, and if you're not a member yet, find more information about participating in Nebraska Overdrive Libraries!
Love this #BookFace & reading? Check out our past #BookFaceFriday photos on the Nebraska Library Commission's Facebook page!